The NAPE Executive Committee is the leadership and representative body of the NAPE membership, leadership of NAPE's Board of Directors (i.e., State Members), and it provides strategic direction for the organization. 
The Executive Committee is focused on NAPE membership, public policy, and programming (which includes technical assistance, highlighting NAPE services and professional development, webinars, and support for the annual National Summit for Educational Equity (NSEE). It discharges this duty by setting an annual Program of Work. Eleven members serve staggered terms between 1 and  3 years. New members are elected annually by the Board of Directors. Executive Committee members get an unique opportunity to represent their community and states through being advocates for equity by:
Leading the Program of Work for NAPE
Engaging advocates for equity through Public Policy, Professional Development opportunities, and member to member best practices and sharing
Supporting equity, diversity, and inclusion growth and knowledge of each advocate

Most of the Committee's work is done through seven subcommittees: Awards, Bylaws, Finance, Public Policy, Summit Planning, Nominations, and Member Services.
2021-2022 Executive Committee Members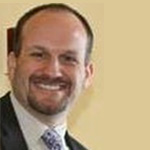 Michael Tinsley (President), Assistant Vice Chancellor for Student Services, Tennessee Board of Regents
Educating students has been a large part of Michael's existence as far back as his elementary school days where he assisted lower performing students grasp and apply educational concepts to their everyday lives.
As a secondary educator for nearly two decades, Michael was an instructor, assistant principal, principal, and district leader responsible for closing achievement gaps while ensuring students had opportunities to realize their dreams through educational pathways. He transitioned to working with adults who needed differentiated learning in the area of math to fulfill high school requirements in order to move on to postsecondary education.
As the Assistant Vice Chancellor for Student Success at the Tennessee Board of Regents Michael's role has encompassed working with over fifty institutions of higher learning and more than 200,000 students annually. The overarching goal has been to increase degree attainment among students whatever their race, color, national origin, gender, disability status, or additional qualities and characteristics. He has led faculty through statewide efforts in articulating credit from high schools to associate degrees on through bachelor's degrees. His communication and leadership have been effectively utilized through speaking engagements and tours while leading diverse groups of stakeholders during innovative programs: Tennessee Promise, Tennessee Reconnect, High Impact Practices, Tennessee Statewide Dual Credit, Prior Learning Assessments, Curriculum Pathways, Co-requisite Courses, Gateway Coursework, Academic Mindset, 9 hours in Academic Focus, 30 hours in first year, SAILS etc. while maintaining a focus on data to drive student-based decisions.
Michael has been recognized with national awards and currently serves as an active member in multiple non-profit organizations while actively participating on various non-profit boards/executive committees: one as the President, another as Program Chair, along with NAPE's Executive Committee and Chair of the Public Policy Committee.
The National Association for Partnerships in Equity, NAPE, drew Michael's attention with its history rooted in sex (gender) equity in 1979, which grew to include vocational education (now – career and technical education) and the legislative advocacy of each.  The incorporation of NAPE's four pillars: "Public Policy and Advocacy, Technical Assistance, Professional Development, and Research and Evaluation" were important magnets. In Michael's words, "The core of what I do daily, is to fight for those whose voices can't be heard above the noise. NAPE is an organization, from within its very name, 'equity', provides for those same individuals through advocating legislative policies, while researching and evaluating effective practices and programs, to provide technical assistance and professional development to benefit those who otherwise would not be heard. It is an honor to partner with such an organization to make a difference in students' lives."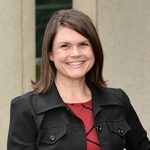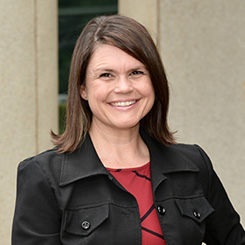 Kimberly Ellis (Past President), Special Populations/Career Services Coordinator, Technical College System of Georgia
Kimberly Ellis has an extensive background in student support services and has dedicated over 18 years of her career to providing vocational and academic counseling to students in  post-secondary education.  Kimberly is certified as a civil rights investigator, Suicide Prevention and Mental Health First Aid Instructor.    Currently Kimberly service as the Special Populations/Career Services and Equity Coordinator at the Technical College System of Georgia (TCSG).  At TCSG she helps support and provide training for twenty-two college administrators in Disability Services, Special Populations, Career Services and Title IX.  Kimberly has presented at several national, state and local conferences in her area of expertise.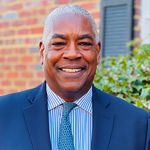 Joseph Green III (President-Elect), Performance Accountability Coordinator Government of the District of Columbia
Serving Washington DC's public and public charter schools in support of Career Technical Education (CTE) funding and programming, Joe works with several workforce development District agencies, corporate and civic leaders who are also committed to preparing DC youth for high-wage, in-demand careers. His primary work also ensures high schools and local education agencies (LEAs) provide equal access and enforce non-discriminatory policies, so that all students are given full consideration and accessibility to career pathway opportunities without prejudice or bias. At the Office of the State Superintendent of Education, Joe drafts and disseminates Perkins V local applications, coordinates civil rights Perkins V monitoring reviews.
Joe is a docent volunteer at the Smithsonian Museum of African Art and docent in training at the National Museum of African American History. His primary interests in museum curation include painting and sculptures depicted in African divination, the Transatlantic Slave Trade and gender roles among enslaved Africans in the Antebellum South.
In 2015, Joe was an Education Pioneers' alum, and served as the Title II Math Science project manager for the Tennessee Department of Education and an alumni consultant for the Eastside and Family Foundations charter schools in Wilmington, DE. He has also served as the Director of Institutional Giving at the Ellington Fund (Duke Ellington School of the Arts) and Director of Development at IDEA Public Charter High School in Washington, DC from 2009-2014.
Joe is a Returned Peace Corps Volunteer (RPCV) for Swaziland (eSwatini) and was an adult education coordinator, Fellow and former Associate Director for Jamaica in youth development.
Joe received his master's degree in International Business from Roosevelt University and holds a combined bachelor's degree in Sociology-Anthropology and International Studies from Lawrence University.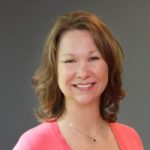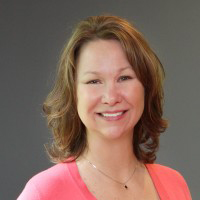 Aimee Julian, PhD (Treasurer), Director, Illinois Center for Specialized Professional Support, Illinois State University
Dr. Aime'e Julian is the Director of the Illinois Center for Specialized Professional Support (ICSPS) at Illinois State University. ICSPS provides technical assistance, develops publications, and facilitates program improvement strategies for our partners as they relate to equity, transition, recruitment, retention, and completion – encouraging achievement of special populations learners. The Center focuses on access, equity and support for all learners with attention on students pursuing nontraditional fields, students with ASD transitioning to postsecondary and the workplace, and equity for under-represented learners. Dr. Julian creates, supports, and delivers professional development for career, technical, adult education and workforce professionals across Illinois. She has 20-year experience working extensively with the implementation of the Perkins legislation in coordination with the Illinois Community College Board and the Illinois State Board of Education. Aime´e collaborates with the Adult Education professional development providers in Illinois to develop and deliver the Illinois Transitions Academy – Illinois' scalability of ICAPS/IET programs. Dr. Julian also leads the professional development efforts for the WIOA system in Illinois which concentrates on service integration. Aime´e is an experienced lecturer and facilitator, a certified DACCUM trainer and has taught for fifteen years as an Instructional Professor in the Educational, Administration and Foundations department at Illinois State University.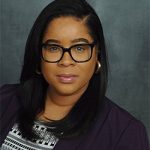 Kristen A. Clark, EdD (State Member at Large), Education Program Development Specialist, New Jersey Department of Education, Office of Career Readiness
Dr. Kristen A. Clark is an Education Program Development Specialist for the Office of Career Readiness (OCR) for the New Jersey Department of Education (NJDOE). The Office of Career Readiness provides leadership to advance innovative and performance-driven educational opportunities that promote equity and excellence for all students to become productive members in a global society.
The office is responsible for the statewide implementation of secondary and postsecondary career and technical education (CTE) programs. This includes collaboration with the state workforce development system, institutions of higher education, business and industry and other state agencies to create rigorous programs of study aligned to workforce needs and career pathways.
In her role, Dr. Clark works to enhance equity and quality within career and technical education programs statewide through the Career Equity Resource Center. Key projects in her role include overseeing coordinated efforts with Rutgers' University Center for Women and Work, enhancing accessibility to Career and Technical Education for special populations, representing the OCR in NJDOE internal equity efforts, participating in the revision of state code, and collaboratively developing equity guidance for statewide CTE programs throughout the various 16 Career Clusters®.
Prior to joining the Department, Dr. Clark has served as both a Director of Diversity and Coordinator for Social Emotional Learning in both urban and suburban school districts in Pennsylvania and New Jersey.
Dr. Clark is a graduate from Rowan University with a Doctorate in Educational Leadership. She has also earned an M.P.A. from Rutgers University with a specialization in Education Law and a Bachelor of Arts in Sociology and Leadership from The College of New Jersey. She currently resides in Camden County, New Jersey.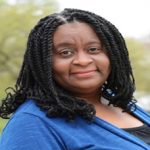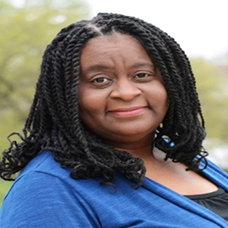 Valerie Milton, PhD (State Member at Large), Research Consultant and Special Populations Coordinator, Michigan Department of Education – Office of Career and Technical Education
Dr. Valerie Milton is a Research Consultant and Special Populations Coordinator for the Michigan Department of Education – Office of Career and Technical Education (MDE – OCTE). The office is responsible for statewide implementation of Perkins V Legislation for secondary career and technical education programs.
In her role, Dr. Milton collaborated with postsecondary CTE, secondary and postsecondary special populations staff and CTE stakeholders to write the special populations sections of the Perkins V – Michigan State Plan. She assists staff on issues related to students in special populations, plans professional development for CTE staff related to special populations and equity and publishes the Special Populations and Equity quarterly newsletter that highlights success stories of students and staff. She also collaborates with other state agencies to implement policies and procedures that affect students within special populations. Prior to joining the Michigan Department of Education, she was a special education and science teacher for 10 years and taught all K-12 grade levels.
Dr. Milton is a graduate of Wayne State University with a Ph.D. in Evaluation and Research. She has also earned a Master's Degree in Computer Information Systems from University of Detroit Mercy and holds teaching certifications/endorsements in science and elementary education, special education – cognitive impairments, learning disabilities and has earned a Bachelor's Degree in Business Administration from Davenport University.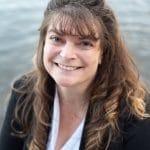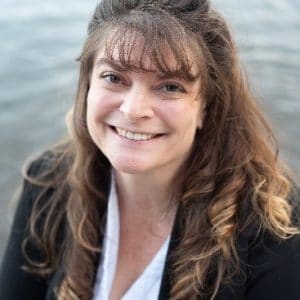 Kathy Albin (Affiliate Member at Large), North Idaho College
Kathy Albin is the Director of Adult Education at North Idaho College in Coeur d'Alene, Idaho where she provides leadership and management to the Adult Education Center (AEC) and General Equivalency Diploma (GED) program for Region 1-Idaho. Kathy is also a community educator where she teaches Workplace Development Skills, and Computer Applications at North Idaho College Workforce Training and Community Education Center. Additionally, Kathy is an active member for the United Way of North Idaho's Asset Limited Income Constrained Employed (ALICE) Task Force.
Prior to her current position, Kathy was a Student Success Navigator for the Center for New Directions at North Idaho College. In this role, she assisted single parents, displaced homemakers, and gender nontraditional students in accessing community resources and exploration of career and educations paths. Preceding her tenure at NIC, Kathy spent a decade managing a Native American Career and Technical Education (NACTEP) grant for the Coeur d'Alene Tribe. She also spent several years as a K-12 classroom teacher in rural Idaho.
Kathy has presented at numerous local, state, and national conferences sharing her knowledge in working with vulnerable and underserved populations.  Kathy holds an undergraduate degree from Gonzaga University in Education, a master's degree in Adult Learning and Leadership from the University of Idaho and is currently working towards completion of her doctoral degree in Educational Leadership from Idaho State University.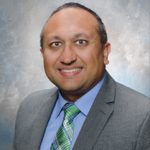 Snehal Bhakta (Affiliate Member at Large), CTE Administrator, Clark County School District
Snehal Bhakta started his professional career by working in the private sector primarily in business and technology consulting for 15 years prior to entering into public education. When the opportunity presented itself for him to lead a new Career and Technical Education(CTE) program focusing on technology within Clark County School District(CCSD), he welcomed the opportunity to fuel his passion of helping others and working with the next generation of innovators.
Currently, he is a CTE Administrator employed for the 5th largest school district in the country with over 320,000 students, focusing on ensuring Nevada's future workforce is prepared for success. Snehal has worked on projects related to increasing student and community participation with National Job Shadow Day, started an Annual Student Workforce & Innovation Summit, promotion and growth of Career & Technical Student Organizations, and leading CCSD's #GirlsinSTEM and #GirlsinTECH Initiative as well as supporting STEM equity programs across 59 middle and 47 high schools for all students and especially those underserved and underrepresented students.
Snehal also serves as the Affiliate Coordinator for NCWIT(National Center for Women & Information Technology), marketing and event chair for the Society of Information Management(SIM) of Las Vegas, steering committee member for the Intermountain STEM(IM STEM), and holds board positions on several other local organizations. In 2017, he was awarded the Top Tech Exec Award in the Education Category by Cox Communications and in 2019, the National Alliance for Partnerships in Equity(NAPE) awarded Snehal the 2019 Rising Star award at their National Summit for Educational Equity in Washington, D.C as well as he recently received the COX Business 2019 Top Tech Lifetime Achievement Award for his work with diversity in the workforce in Southern Nevada and was appointed in January 2020 to the Governor's Advisory Board for STEM.
In his free time, he enjoys watching movies in the theater, spending time gaming with his daughter and walking their adopted dog.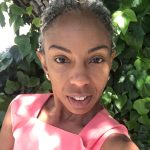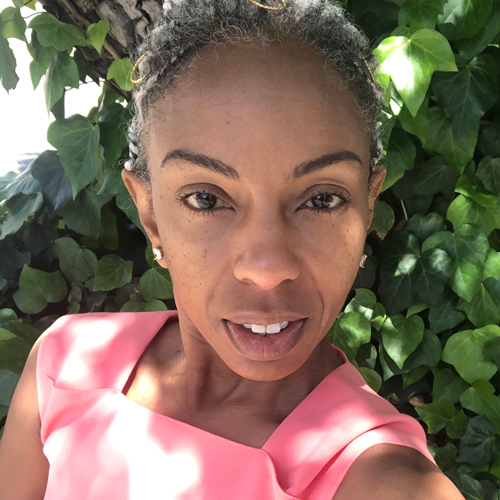 Tonette Salter (Affiliate Member at Large), Equity Analyst, CA Joint Special Populations Advisory Committee
Tonette's attention to diversity, equity and inclusion is explicit to race, and systemic inequalities of underserved populations. Since 2015, her role as the Equity Analyst for the CA Joint Special Populations Advisory Committee (JSPAC) is to promote equity and access for special populations and underrepresented populations students in Career Technical Education in California by providing professional learning for K-14 educators. She has made presentations on the inequalities of systems, race, and gender. She is part of the California Student Equity Achievement Workgroup (SEA) working on equitable funding, policy, and regulations to close the achievement gap. She participated in the draft of the California State Perkins V plan as a stakeholder and representative for special populations. Her practice is to lead systemic change for individuals who have been and continue to be classified as underrepresented in education and the workforce.
She is a graduate of SDSU and has an MS in Psychology with an emphasis on research and human performance. She has positioned her career over the past 17 years in development and implementation of restricted funding (Grants) for Career Education/Career Technical Education Programs with emphasis in diversity, equitable access, and inclusion for those classified in the workforce and education as underrepresented and special populations.
She is a member and volunteers as the Chair of the Black American Political Association Chapter (BAPAC) San Diego, CA Disconnected Youth Committee. Tonette is an advocate of Mental Health Illness and a volunteer for National Alliance of Mental Health Illness (NAMI), and a board member of the 2nd oldest surviving African American Theatre, Common Ground Theatre-San Diego organization in the country.
Tonette's genesis to her commitment of diversity, equity, and inclusion for underrepresented individuals in education and the workforce is from her sharecropper grandfather who believed inequitable educational opportunities.
LinkedIn @tonette-salter-ms-psychology
Twitter @#JSPAC4Equity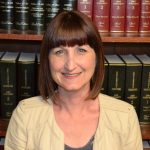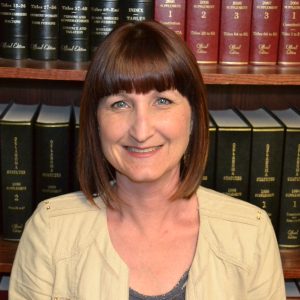 Gina McPherson (CTEEC Representative), Special Programs Manager, Oklahoma State Regents for Higher Education
Gina McPherson is a devoted wife to her husband of 22 years, and a mother to two wonderful sons. She currently serves as the Special Programs Manager for the Oklahoma State Regents for Higher Education where she provides oversight for two contracts with the Department of Human Services. She works with the Community College TANF Special Projects and the Scholars for Excellence in Child Care Program. She holds a Bachelor's of Science in Human Environmental Sciences from Oklahoma State University, and a Masters of Administrative Leadership from the University of Oklahoma. In her spare time, she enjoys going to band events with her youngest son who is a percussionist at Norman North High School. Her oldest son is a college student pursuing a Bachelors of Business Administration in Accounting.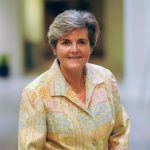 Mimi Lufkin, NAPE CEO Emerita (non-voting)
Mimi Lufkin has over 40 years of experience as an educator advocating for access, equity and diversity in education and workforce development. She has been a high school teacher, teacher educator, founder and executive director of a microenterprise development program for low income rural women, director of a statewide gender equity professional development program and a community college director of development. From 1994 to 2018, Mimi served as the Chief Executive Officer of the National Alliance for Partnerships in Equity (NAPE) and continued to support NAPE in her semi-retirement as CEO Emerita. In 2021, Mimi returned to NAPE as Interim CEO while the Board embarks on a national search for a new CEO.
Awards, Valerie Milton, Chair
Bylaws, Kristen Clark and Tonette Salter, Co-Chairs
Finance, Aime'e Julian, Chair
Member Services, Kathy Albin, Chair
Nominating, Kim Ellis, Chair
Professional Development, Joe Green and Michael Tinsley, Co-Chairs
Public Policy and Advocacy, Michael Tinsley (TN), Chair
Summit Planning: Joe Green, Chair
Each year, NAPE's Executive Committee incorporates the concepts of leadership, facilitation, and accountability into its Program of Work for the coming year.
2018-2019 NAPE Executive Committee Year in Review
At the end of August, the NAPE Executive Committee (EC) met in Columbus, Ohio, home of NAPE CEO, Ben Williams, to review last year's goals and plan for the coming year. The NAPE EC used this opportunity reflect on the history of NAPE, its evolution over the past couple of years, and focus on our scope of work for NAPE CEO and the EC.
Key highlights from this past year:
NSEE 2019 – Increased professional development sessions, overall growth in attendance, especially first timers. Technology with Whova app was a new way to engage membership, with great adoption and use of attendees.
Membership – Increased member engagement through orientation, targeted technical assistance calls, including new state members calls.
Perkins V – Helped implement training with ACTE, Advance CTE, ensuring NAPE as a national resource on special populations for Perkins V
Leadership – NAPE EC volunteered to serve in the same capacity for another year and update by-laws to ensure better transparency and communication between NAPE and NAPE Education Foundation.
2019 Program of Work and 2019-2020 NAPE Executive Committee Goals
Much of the planning and focus for the NAPE Executive Committee (EC) happens during the annual Program of Work to help prepare for the 2020 Summit, as well as for the 2021 Summit.
NAPE Written Agreement – EC signed retroactively the FY19 NAPE Written Agreement. NAPE EC requested to add a scope of work section to the annual written agreement between the NAPE Education Foundation and NAPE to support the Summit, Public Policy and Advocacy, including Public Policy Day and expanded support for Member Services, including promotion and benefits of becoming a member, technical assistance and Perkins V resources.
NSEE 2020 – EC will use the app during the conference to gauge feedback and connect more with membership during the conference, including having a presence at the NAPE store. EC will find ways to increase survey responses to get better response rate on survey, including first-timer feedback, public policy day feedback, and pre-conference needs/feedback.
Public Policy Sessions and Options – EC will help to educate membership on differences with advocacy and lobbying, as well as explore additional public policy day sessions.
Membership Engagement – EC will continue to support and increase technical assistance calls to state and affiliate members with calls and resources, specific focus on affiliate member renewal.
Leadership Development – EC will work on updating Executive Committee Operations Manual and Bylaws to prepare future EC members if they are considering serving on the Executive Committee.