NAPE Education Foundation Board of Directors
The mission of the NAPE Education Foundation Board of Directors is to build educators' capacity to implement effective solutions for increasing student access, educational equity, and workforce diversity. The Board meets quarterly and includes a diverse group of education and business and industry professionals.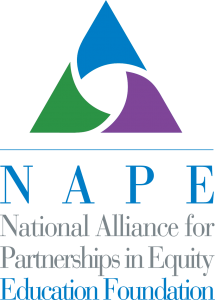 2022-23 Board Meeting Schedule
If you wish to attend the board meeting as a member of the public, please email Nicole Fritz for access details.
2022-2023 NAPE Education Foundation Board of Directors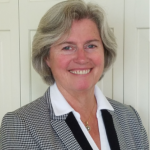 Lou Ann Hargrave, EdD (President), Retired, Work Prep Coordinator of TANF Funding Training, ABE and Employment Programs at Oklahoma Department of Career Technical Education
Lou Ann Hargrave, EdD, served the Oklahoma Department of Career and Technology Education in multiple roles for 36 years. Most recently, as coordinator of the Work Prep/ABE TANF Programs' Coordinator (1979-2015), she managed two statewide programs that provided CTE, academic remediation, and employability skills to Temporary Assistance to Needy Families (TANF) recipients. As Equity Coordinator (1982-1996), she managed the Displaced Homemakers Programs and the Careers Unlimited Programs, provided gender equity in-service training and technical assistance to local educational agencies, assisted with civil right reviews, and served on the ODCTE Accreditation and Evaluation team specializing in equity standards. From 1979 to 1981, she provided career education and guidance to high school and junior high students in three Oklahoma Counties' public schools.
Dr. Hargrave began her career in education in 1977 as a vocational home economics teacher in Broken Bow Public Schools. She earned an EdD in occupational and adult education (2001), MS in occupational and adult education (1981), and BS in home economics education (1977)—all from Oklahoma State University, Stillwater.
Dr. Hargrave has been involved in NAPE for many years. She served as president and past president. She is current treasurer of the NAPE Education Foundation Board and a current member (and past co-chair) of the NAPE Policy Committee. She has also contributed to the work of the Awards Committee as a member.
She has served as an officer or member of the ACTE Legislative Policy Committee, Oklahoma Association of Minorities in Career Tech Education, Career and Technical Educational Equity Council (CTEEC), the American Vocational Association (now ACTE) Administration Division, and Oklahoma Women in Education Administration. She was named OVA Teacher of the Year, New and Related Services Division, and received the Meritorious Award from the Oklahoma Association of Minorities in Career Tech Education.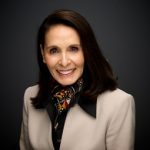 Judith D'Amico (Past President), Retired Vice President of Partnerships, Project Lead The Way
Judith D'Amico retired as Vice President of Partnerships with Project Lead The Way, where she developed multi-faceted partnerships with business. She began her career as a High School teacher in St. Louis, and as a result, was inspired to build a problem-based learning program for graduating seniors in partnership with the St. Louis corporate community. After relocating to Northern California, she began a career in the private sector. In her capacity as a Public Relations executive, she served on multiple boards and commissions in the Greater Sacramento region as well as California Statewide.
Judith is focused on advocating for equity, inclusion, and diversity, and on contributing to workforce development and education policy issues to serve the national, state and regional education and business community.
Judith holds a B.S Degree in Education/English from the University of Missouri, and an M.A. Degree in Communications from Webster University.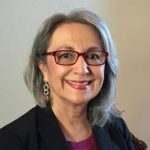 Susan Castillo, (Secretary), Retired, Vice President, Project Lead the Way
Susan Castillo retired in April 2019 after nearly six years as Vice President of the West Region for Project Lead The Way. She led a team in the 12 western states as they worked with districts, universities, and industries to implement STEM programs K-12, helping to create a pipeline of students equipped with the skills needed in high demand, high wage careers. Prior to that she was the Oregon Superintendent of Public Instruction for 9 and a half years, leading education innovations in that state. From 1997 through 2002, she was a State Senator, becoming the first Latina to serve in the Oregon Legislature. Her public office tenure followed a long career as an award winning television journalist. She resides in Eugene, Oregon with her husband Paul Machu.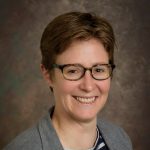 Jenni Buckley, PhD (Treasurer), University of Delaware & The Perry Initiative
Jenni M. Buckley is an Associate Professor of Mechanical Engineering at University of Delaware (UD). She has over 10 years of engineering experience in medical device design and biomechanical evaluation and has research interests in human factors design, medical device development, and equity and inclusion issues in engineering education. She teaches a range of courses across the mechanical engineering curriculum, including CAD, mechanics, and capstone design. She is the Co-Founder and President of The Perry Initiative, a non-profit organization dedicated to diversifying the pipeline in engineering and medicine through hands-on learning. Dr. Buckley has received numerous awards for her teaching and service, including the 2016 University Excellence in Teaching Award, the 2016 Arthur A. Trabant Award for Women's Equity, and the 2018 American Society for Engineering Education "20 under 40" Engineering Educator Award.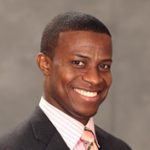 Victor Brown, PhD, MBA, Associate Provost for Academic Programs and Education Effectiveness, Lehman College, The City University of New York
Dr. Victor M. Brown, is a native of Montego Bay, Jamaica and the first in his family to attend college. He earned a B.Sc. in Chemistry and Biochemistry from the University of the West Indies, Jamaica. Dr. Brown was a Rotary International Ambassadorial Scholar in London, England, where he served as Ambassador of Goodwill for Rotary International and earned a Postgraduate Diploma in Molecular Plant Pathology and Tissue Culture from Wye College, University of London. He holds a Ph.D. in Biochemistry through a joint program between the University of the West Indies and Wye College; and an M.B.A. in Business Administration from Goizueta Business School, Emory University.
Dr. Brown has held senior administrative and faculty positions at two- and four-year public and private colleges and universities in Alabama, Georgia, New Jersey, and New York. He led the restructuring of academic programs, including embedding high impact practices, stackable credentials, guided pathways and experiential learning in curricula. He fostered strategic partnerships with two- and four-year institutions to develop Baccalaureate and Baccalaureate-Master transfer agreements with national and international institutions to accelerate student progression and completion. Dr. Brown was influential in developing institutional policies to impact student recruitment, retention, and graduation rates through exposure and engagement with high impact practices to strengthen student persistence. As a professor at Tuskegee University, he was instrumental in the development of an early college high school initiative between Selma High School and Wallace Community College in Selma, AL to provide students with the opportunity to simultaneously complete college and high school. Currently, he is the Associate Provost for Academic Programs and Education Effectiveness at Lehman College, The City University of New York.
Dr. Brown has a strong commitment to diversity and inclusion, promoting and fostering strategic partnerships, and developing strategic planning. Dr. Brown has a passion for increasing the number of college-eligible, underrepresented youth. As such, he collaborates with schools, government and non-profit organization to develop strategic initiatives to create awareness of the educational and career opportunities through research, leadership development, and personal enrichment. He received awards, commendations, and citations from organizations such as New Jersey's Bergen County Executive; New Jersey's Bergen County Board of Freeholders; The South Carolina House of Representatives; and The Southeastern Consortium of Minorities in Engineering; for his selfless dedication to working with underrepresented youth. Dr. Brown serves on the Board for the YMCA of Greater Bergen County, the Disable Combat Veterans Youth Program and the Wise Scholars Foundation.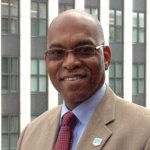 Norman L. Fortenberry, Sc.D, Executive Director American Society for Engineering Education
Dr. Norman L. Fortenberry is the executive director of the American Society for Engineering Education (ASEE), a global society of individual, institutional, and corporate members founded in 1893. ASEE advances innovation, excellence, and access at all levels of education for the engineering profession. ASEE is broadly concerned with instruction, research, public service, professional practice, and societal awareness. Previously, Fortenberry served as the founding Director of the Center for the Advancement of Scholarship on Engineering Education (CASEE) at the National Academy of Engineering (NAE). He served in various executive roles at the National Science Foundation (NSF) including as senior advisor to the NSF Assistant Director for Education and Human Resources and as director of the divisions of undergraduate education and human resource development. Fortenberry has also served as executive director of the National Consortium for Graduate Degrees for Minorities in Engineering and Science, Inc. (The GEM Consortium) and as a faculty member in the department of mechanical engineering at the Florida A&M University – Florida State University College of Engineering. Dr. Fortenberry was awarded the S.B., S.M., and Sc.D. degrees (all in mechanical engineering) by the Massachusetts Institute of Technology.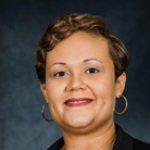 Judea Goins-Andrews, Advocate for Diversity and Equity in STEM Careers
Judea Goins-Andrews is a New Orleans native with a passion for STEM. As an active advocate for diversity in STEM careers for over 15 years, Mrs. Goins-Andrews has had the honor of directing programs focused on recruiting and retaining underrepresented students in engineering, creating sustainable STEM focused partnerships between educational institutions and industry, and consulting K-12 schools on implementing STEM workforce development programs. She was also a member of the state leadership team for Louisiana's STEM Equity Pipeline pilot with NAPE. Mrs. Goins-Andrews received a Bachelor of Science in Environmental Engineering from Louisiana State University and a Master of Business Administration from Texas A&M University. She currently resides in Houston, Texas with her husband, Emanuel, and their fur-child, Bella.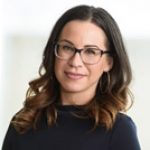 Veronica Gonzales, Director, STEM Learning Ecosystems & Senior STEM Consultant, Teaching Institute for Excellence in STEM
Veronica Gonzales currently serves as the Director of the STEM Learning Ecosystems Community of Practice, leading learning, communications and peer collaboration for leaders across 94 global communities. She has extensive and diverse experience in the nonprofit and public sectors as a development and strategic partnerships professional.
Veronica has a strong dedication for building partnerships to advance the capacity of communities, especially focused on marginalized populations. Veronica has worked to build collaborative programs in the areas of education, child welfare, leadership, and diversity in public service. Veronica believes strongly in the transformational power of storytelling.
In addition to her work with STEM Learning Ecosystems, Veronica consults on a number of projects to improve equity and outcomes for communities. These include more equitable grant-making processes, access to STEM opportunities and social-emotional learning training for school leaders.
Veronica holds a Master of Science in Social Work, specializing in Social Enterprise Administration and a Bachelor of Arts in International Affairs. She has worked abroad in Latin America and consulted on international projects, including education research for UNICEF, that has impacted countries across the globe.
Veronica is also an avid traveler, having visited over 20 different countries.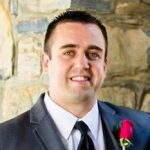 Michael Grubbs, PhD, Coordinator, Career & Technical Education, Baltimore County Public Schools
Dr. Michael E. Grubbs is the coordinator of Career and Technical Education (CTE) for Baltimore County Public Schools. In this capacity, he oversees nearly 40 different CTE programs of study across 10 career clusters; manages local, state, and federal budgets; and manages curriculum development, professional development, and instructional supervision related to CTE. Prior to his current position, he was the Supervisor of Manufacturing, Technology, and Engineering Education for Baltimore County Public Schools. While in this position, he oversaw extracurricular robotics for the school system, PLTW Engineering & Gateway, and technology and engineering education. Previously, he was a middle school engineering and technology education teacher, graduate research assistant for Virginia Tech, and adjunct instructor. He received his Ph.D. in Curriculum and Instruction: Integrative STEM Education, from Virginia Tech. He has authored the textbook Foundations of Engineering & Technology 7th Edition, book chapters, and numerous journal articles related to STEM, design, and engineering education. He is also a co-director for the Advancing Excellence in P-12 Engineering Education (AE3) research collaborative (www.p12engineering.org) which is in partnership with the American Society for Engineering Education (ASEE) to establish a defined and cohesive educational sequence to serve as the foundation for P-12 Engineering Standards. Dr. Grubbs current focus is on P-12 engineering education and improving students' design cognition.
Eileen Jenkins, Senior Manager International Trade Compliance, Lockheed Martin
Eileen Jenkins joined Lockheed Martin Corporation in 1999 and has held various positions of increased responsibility within the Contract Practices, Internal Audit and Contracting organizations prior to her current role, Sr. Manager, International Trade Compliance.  In her current position Eileen reports directly into the Rotary and Mission Systems (RMS) Business Area Director, International Trade Compliance (ITC) having oversight within the IWSS Line of Business and for the RMS ITC Compliance Team.  She is an appointed as an Empowered Official for Lockheed Martin Corporation and attained Certified US Export Compliance Officer (CUSECO) certification.  Eileen holds a BA in Accounting with a minor in Business Administration from Rutgers University, Camden College of Arts & Sciences.  Prior to accepting a position on the National Alliance for Partnerships in Equity (NAPE) Education Foundation Board of Directors, she served as an Executive Board Member for the Multinational Development of Women in Technology (MDWIT) and as a member of the NAPE Business and Industry Council.  Eileen resides in Mickleton, New Jersey with her husband Jeffery and enjoys outdoor activities, cooking, traveling and spending time with family and friends.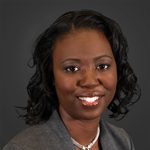 Dorcia Jolliff, Vice President, Chief Information Officer (CIO) and Digital Transformation Executive (DTE) Lockheed Martin Rotary and Mission Systems (RMS)
Dorcia Jolliff is the VP, Chief Information Officer (CIO) and Digital Transformation Executive (DTE) at Lockheed Martin Rotary & Mission Systems (RMS). As Lockheed Martin RMS CIO and DTE, she leads a team of professionals committed to implementing digital technologies and support services for mission success and competitive advantage. Dorcia is recognized as a transformational leader at Lockheed Martin and has held multiple leadership positions. Prior to her current role, she was the CIO of the Lockheed Martin Space business.
Dorcia is a two-time Black Engineer of the Year Award winner and was named a member of the exclusive WeQual Club as a Finalist in the Technological Impact category of WeQual The Americas 2021. She has a Bachelor of Science degree in Chemical Engineering, a Master's degree in Computer Systems Engineering and a Master of Business Administration degree with a concentration in Organizational Behavior. She and her husband live in Colorado with their three children.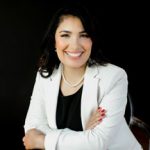 Claudia Schabel, President/CEO Schabel Solutions, Inc.
Claudia Schabel, Founder, President and CEO of Schabel Solutions Inc., has been on a 20-plus-year mission to raise awareness and consciousness about social justice, race relations and equity.
The Schabel Solutions team has over 25 years of DEI and human resources practitioner experience, largely with Fortune 100 and Fortune 500 companies. As a diversity and inclusion strategic partner, we combine our expertise with significant international experience and multicultural backgrounds to help organizations address the dangers of unmitigated unconscious bias, untapped talent, missed market opportunities and stagnant innovation.
We are a Certified Virtual Facilitator™ (CVF™) by the International Institute for Facilitation. We are also Intercultural Development Inventory® (IDI®) certified for conducting robust organization-wide cultural equity assessments, which we leverage to develop and implement diversity and inclusion strategies with our clients.
Centrally located out of Des Moines, Iowa, we are a woman/minority-owned business which is certified as an Iowa Targeted Small Business (TSB), SBA Women-Owned Small Business (WOSB) and Women's Business Enterprise National Council (WBENC) business.
A former commissioner on the City of Des Moines Civil and Human Rights Commission, Claudia serves on the Iowa Society for Human Resource Management (SHRM) State Council as the Director of Diversity. She also serves on the boards of the Iowa Association of Business and Industry, Science Center of Iowa and Greater Des Moines Botanical Garden.
After growing up in Brazil and working in Japan, Claudia has made Des Moines, Iowa her home with her spouse, Brad, and their always playful English Golden Retriever, Stormy.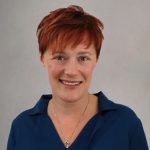 Ms. Stern holds a Master of Science in Project Management from Boston University. She began her career in human resources consulting, specializing in talent management and recruitment. Interested in opportunities for veterans, she worked with many to create their first resumes and coached them on developing specific skills required for a successful civilian career. Five years ago, Ms. Stern transitioned into the technology industry, where she focused on both business and operations management of data centers. In her current role, she leverages her experience to develop customized solutions for Fortune-500 companies and small businesses in data center environments. She is an advocate for diversity in technical education and careers in data center technology. Ms. Stern's professional interest is to develop a solid, supportive curriculum for encouraging diversity success in the workforce.
Sandra Westlund-Deenihan, President-Design Engineer, Quality Float Works, Inc.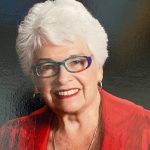 Mary Wiberg, Retired, Executive Director of the California Commission on the Status of Women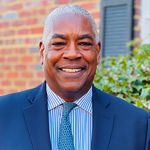 Joseph Greene III, NAPE Representative (President), Performance Accountability Coordinator, Office of the State Superintendent of Education
Serving Washington DC's public and public charter schools in support of Career Technical Education (CTE) funding and programming, Joe works with several workforce development District agencies, corporate and civic leaders who are also committed to preparing DC youth for high-wage, in-demand careers. His primary work also ensures high schools and local education agencies (LEAs) provide equal access and enforce non-discriminatory policies, so that all students are given full consideration and accessibility to career pathway opportunities without prejudice or bias. At the Office of the State Superintendent of Education, Joe drafts and disseminates Perkins V local applications, coordinates civil rights Perkins V monitoring reviews.
Joe is a docent volunteer at the Smithsonian Museum of African Art and docent in training at the National Museum of African American History. His primary interests in museum curation include painting and sculptures depicted in African divination, the Transatlantic Slave Trade and gender roles among enslaved Africans in the Antebellum South.
In 2015, Joe was an Education Pioneers' alum, and served as the Title II Math Science project manager for the Tennessee Department of Education and an alumni consultant for the Eastside and Family Foundations charter schools in Wilmington, DE. He has also served as the Director of Institutional Giving at the Ellington Fund (Duke Ellington School of the Arts) and Director of Development at IDEA Public Charter High School in Washington, DC from 2009-2014.
Joe is a Returned Peace Corps Volunteer (RPCV) for Swaziland (eSwatini) and was an adult education coordinator, Fellow and former Associate Director for Jamaica in youth development.
Joe received his master's degree in International Business from Roosevelt University and holds a combined bachelor's degree in Sociology-Anthropology and International Studies from Lawrence University.