Equity Leadership Academy for States
Amplify Equity in Perkins V
State agencies that use the right approach have the opportunity to lead Perkins V
implementations with equity as the focal point. These states will enable more equitable
educational outcomes for our most vulnerable students.
NAPE developed the Equity Leadership Academy for States to help member education agencies guide postsecondary systems in their states to make Perkins V more effective and sustainable—with equity at the core—to help ensure all students are prepared for 21st century careers.
State departments of higher education administrators learn to: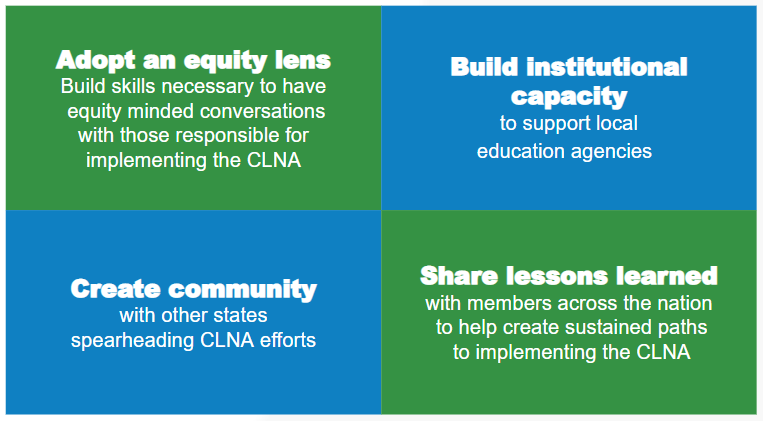 The academy is a
no-cost benefit for member states
. It includes a two-day training session based on NAPE's
Pilot for Program Improvement Process for Equity™ (PIPE)
,
four monthly virtual technical assistance meetings, and a full-day capacity-building engagement. Cohort members directly guide and inform the curriculum through participatory processes to ensure we provide states with the support they need. NAPE also offers one-on-one technical assistance upon request to address local needs.
Results from first Academy
Fifty-eight people from 10 states completed the first Equity Leadership Academy for States in February 2021. Over 6 months, during 10 training and 4 technical assistance sessions, and 15 focus groups, the group began the important conversations necessary to transform our education systems.
The group is sharing its recommendations to help other organizations continue their equity initiatives. Please download the full project report and the executive summary to learn more about the Academy and how its outcomes might help your organization.
Recommendations for everyone
Educators must first interrogate their understandings with the help of professional learning before launching system-wide change to truly counter institutional momentum and entertain new solutions.
Departments of Education and institutions must begin by crafting a shared equity vision and understanding to help ensure teams work from a similar place of understanding.
Organizations that allow authentic student and community voices to drive and guide our grounded action will see equity gaps narrow.
We must create a culture of shared accountability within ourselves, our institutions, and the larger systems in which we participate to create the change our students deserve.
We hope to host the second Academy in 2022. Please email Ashley if your state education organization is interested in participating. We will add you to the waitlist and update you on progress.
The 10 states that worked together for our first Equity Leadership Academy included: Arkansas, Delaware, Idaho, Iowa, New Jersey, Oregon, South Carolina, Texas, Wisconsin, and Wyoming. Please join us in celebrating and uplifting all of our cohort members and their accomplishments!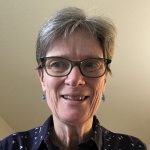 Helen Dunford, Adult Basic Education State Leadership Coordinator, Higher Education Coordinating Commission, Office of Community Colleges and Workforce Development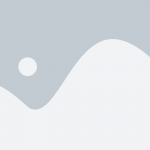 Luis Juárez, Education Specialist/CTE and Perkins, Higher Education Coordinating Commission, Office of Community Colleges and Workforce Development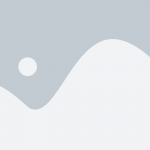 Kelly D. Zinck, Education Team Research Analyst, WIOA Title II and CTE/Perkins, Higher Education Coordinating Commission, Office of Community Colleges and Workforce Development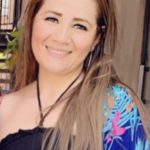 Edith Ramirez, CTE student at Mt Hood Community College, and a former ESL student