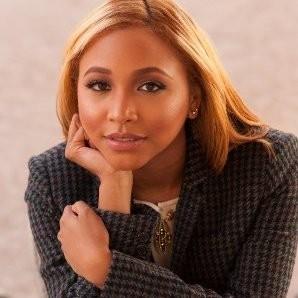 Brittany Brady, education equity advocate, has been named Chief Executive Officer of the National Alliance for Partnerships in Equity (NAPE), the nation's leading professional alliance committed to building the capacity of educators to increase student access, educational equity and workforce diversity.
Throughout her career in Dallas, TX, Brady has been a passionate advocate for equitable access to education and quality teacher training and support, and her appointment as CEO of NAPE provides the opportunity to continue her work on a national level.
"Brittany brings exceptional skills, experience, and passion as she joins our tradition of service to educational equity," said NAPE Education Foundation Board President Judith D'Amico. "We are most pleased to welcome Brittany—our next generation of leadership toward growth and continued success."
Most recently, Brady was Chief Development Officer at Lumin Education, which operates early childhood learning centers serving inner-city children and their parents through daily classroom programs and parent education. Previously, as Director of Advancement at Education Opens Doors, she exceeded fundraising goals for this innovative program that provides students with critical information not traditionally taught in school about navigating high school and setting postsecondary goals.
Prior to that, Brady was Executive Director of the Brewer Foundation Future Leaders Program where she created and designed a formal curriculum to increase student achievement and preparedness for college that resulted in first-generation, low-income students maintaining a 100 percent college acceptance rate annually. She has also served as Community Liaison at W.E. Greiner Exploratory Arts Academy where she developed interventions for students with truancy issues to increase their attendance and designed new methods of parent engagement.
Brady's civic engagement activities include serving as a Board Member of Our D.R.E.A.M. Foundation and as Program Director for the THR!VE Intern and Leadership Program. She received a Bachelor's degree from the University of Maryland and a Master's degree from Harvard Graduate School of Education.
"I am immensely grateful for this opportunity to collaborate with the NAPE Executive Committee, the NAPE Education Foundation, and staff to build educators' capacity to increase access, have equitable classrooms, and ultimately achieve workforce diversity," said Brady. "Working at the nexus of policy, research, and professional development/technical assistance is an exciting opportunity to apply my skills, while learning alongside a stellar staff and community. As a person committed to all people fulfilling their potential, without barriers, I am elated to join this team to partner in empowering and equipping educators to be change agents and champions."
Brady will assume her responsibilities as CEO of the National Alliance for Partnerships in Equity on March 14, 2022.
The National Alliance for Partnerships in Equity engaged Kittleman & Associates to conduct a search for its new CEO. Kittleman & Associates is a national executive search firm that specializes in the recruitment of CEOs for tax-exempt nonprofit organizations, public charities and philanthropic organizations. Kittleman recruits leaders for the entire nonprofit sector including education and social justice organizations, foundations and healthcare. For more information, visit www.kittlemansearch.com.