Sept 24, 2020 Network Meeting
Make the Future™ – Connecting Girls to Advanced Manufacturing
This IM STEM Network Meeting focused on strategies for recruiting women and girls into Advanced Manufacturing pathways and included effective programs from the IM STEM states. More information can be found on NAPE's Make the Future site for educators and student microsite for great educator resources, videos and student social media recruiting materials.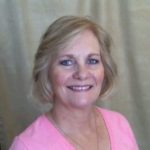 Jodi Johnson
Jodi Johnson is the Project Coordinator for POWER Careers, a National Science Foundation grant project. The goal is to recruit females into the STEM programs at Idaho State University, specifically the Energy Systems Technology & Education Center's Engineering Technology programs. She has successfully increased the female enrollment by 400% during the project. She has worked with the energy workforce and technician education for the past thirteen years.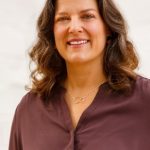 Nicole Gervace
Nicole Gervace is an accomplished industry partnership development liaison with Front Range Community College. She has built strong relationships with manufacturing employers, professionals, organizations, and students. Nicole is committed to creating connections that serve the community with a positive attitude. Her experience in higher education and entrepreneurial business processes and procedures provide a well-versed background to serve the community.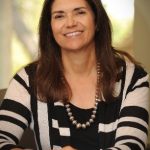 Patricia Sullivan
Patricia Sullivan serves as Director of the Office of Strategic Initiatives and Associate Dean of Engineering at New Mexico State University where she leads strategic program engagement with K-12, universities, communities, and industry partners. Dr. Sullivan is recognized for her ability to build collaborations that foster STEM-based career pathways and economic development opportunities. With over 36 years' experience in higher education, Dr. Sullivan has contributed to numerous NSF grants to broaden participation in STEM, including the creation of the Aggie Innovation Space, a regional draw for manufacturing innovation, through a NSF Pathways to Innovation grant led by Stanford University.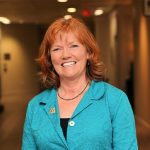 Kathleen Fitzpatrick i
Kathleen Fitzpatrick is NAPE's Senior Program Manager. In this role, she assists a national team of equity professionals that build educators' capacity to implement effective solutions for increasing student access, educational equity and workforce diversity. Kathleen is the staff lead for NAPE's Make the Future – Connecting Girls to Manufacturing. In addition to her role at NAPE, Kathleen leads the Southern Colorado Girls' STEM Initiative. She also is an instructor on Entrepreneurship and Innovation at University of Colorado (UCCS). Prior to NAPE, Kathleen was at the Center for STEM Education at UCCS, directing the programs that supported the research on STEM retention. Earlier in her career, Kathleen was the only woman engineer on the production floor for the Hewlett Packard Colorado Springs site. She went on to manage the Warehousing and Shipping functions and then managed a group of Manufacturing Process Engineers who were tasked with designing the "Factory of the Future" utilizing Advanced Manufacturing techniques. Kathleen graduated with a BA in management engineering, as part of the first class of women at Claremont McKenna (Men's) College. She also received a Bachelor's and Master's in industrial engineering from Stanford University
---

This material is based upon work supported by the National Science Foundation under Grant No. 1744472. Any opinions, findings, and conclusions or recommendations expressed in this material are those of the author(s) and do not necessarily reflect the views of the National Science Foundation