Sept. 18, 2019 Network Meeting
---
Highlighted Presentations
Set Your GPS to Student Success: Promoting Positivity Through Micromessaging
The National Alliance for Partnership in Equity Education Foundation EE-STEM II grant from the National Science Foundation supported the engagement of community college teams to participate in the year-long Micromessaging to Reach and Teach Every Student™ professional development program. A team at North Idaho College participated and launched an Action Research for Equity Project in fall 2018. The project was planned as a three-year venture with an overarching goal of supporting educators in a renovation of their practice, thus resulting in an increase of student numbers in gender-based nontraditional career pathways. The primary focus for year one was to begin to 'interrupt' the cycle of negative micromessages. Activities to support this goal included: identification of low enrollment and/or high attrition rate courses in gender-based nontraditional programs; implementation of self-efficacy student survey; partnership with Communication and Marketing Department to create "Positivity Postcards"; and selection and training of 8-10 staff and faculty (through Division Chair recommendations) who provided education and support for students in the targeted focus fields of Healthcare, STEM, Manufacturing/Trades, and Business Administration & Management.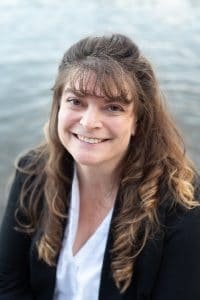 Kathy Albin, Student Success Navigator, Center for New Directions, North Idaho College, Coeur d'Alene, ID
Kathy Albin is a Student Success Navigator for the Center for New Directions at North Idaho College in Coeur d'Alene, Idaho. Kathy has the opportunity to work with single parents, displaced homemakers, and gender nontraditional students in case management including career and educational exploration, resources for success, retention and completion support, and transition plans. Kathy is also a community educator where she teachers Workplace Skills, and Computer Applications at North Idaho College Workforce Training and Community Education Center. Prior to her position at NIC, she managed a Native American Career and Technical Education (NACTEP) grant for the Coeur d'Alene Tribe for a decade, and was also a K-12 classroom teacher in rural Idaho for many years. Kathy holds an undergraduate degree from Gonzaga University in Education and a Master's Degree in Adult Learning and Leadership from the University of Idaho.
---
Evaluating the Factors that Build Equity in STEM Programs
The IM STEM Workgroup on Effective Practices and Scaling has developed a STEM Equity Program Evaluation Rubric. This rubric is designed to help program administrators, designers, implementers and funders identify the critical attributes of a STEM program to determine the degree to which it is inclusive and supports access and success for students who historically have not engaged in STEM. Serving "all students" does not ensure equity, so considering how each of these attributes impacts underrepresented students in STEM and addressing those barriers will create a STEM learning environment where every student can succeed. The rubric contains seven sections with research-based attributes of high-quality, equitable STEM programs. Each attribute is defined and contains several sub-attributes that expand the user's understanding of the attribute. The rubric then provides criteria for what constitutes an accomplished, established, developing, and undeveloped STEM program for each sub-attribute. Finally, each attribute lists several examples of artifacts that would demonstrate evidence of the attribute. The rubric is intended to be used primarily as a guide for program leaders to self-evaluate how well their programs meet the standards of equity in STEM education and design strategies to grow toward accomplished in every attribute. The rubric could also be used by other STEM stakeholders when making funding or partnership decisions though a lens of equity. Join us to learn more about the rubric and how to access this valuable resource.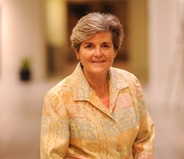 Mimi Lufkin, CEO Emerita, National Alliance for Partnerships in Equity Education Foundation

Mimi Lufkin has over 40 years of experience as an educator advocating for access, equity and diversity in education and workforce development. She has been a high school teacher, teacher educator, founder and executive director of a microenterprise development program for low income rural women, director of a statewide gender equity professional development program and a community college director of development. From 1994 to 2018, Mimi served as the Chief Executive Officer of the National Alliance for Partnerships in Equity (NAPE), a consortium of state and local education and workforce development organizations. NAPE builds the capacity of educators to transform institutions and classrooms to increase the participation, achievement and completion of underrepresented students in science, technology, engineering and math (STEM) and career and technical education. Mimi continues to support NAPE in her retirement as CEO Emerita.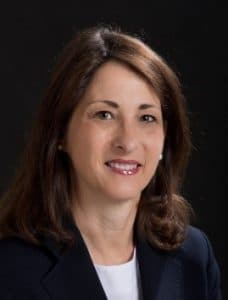 Susan Thackeray, PhD, Assistant Professor, Technology Management, Utah Valley University, Orem, UT
Susan L. Thackeray is an Assistant Professor, Technology Management in the College of Technology and Computing at Utah Valley University (UVU). She has more than 20 years of demonstrated administrative leadership in industry and education that includes international and domestic higher education instructional design, distance learning development, usability testing, workforce development, and team organization/training. Thackeray is noted nationally for the innovative UVU Business Engagement Strategy Career Pathways model to prepare and transition students efficiently into the workforce. She has received multiple awards for innovation excellence and is currently the state lead for NAPE's STEM Equity Pipeline Project. Thackeray holds a BS in digital media and a master's degree in instructional technology from Utah State University. Susan received her doctorate at Northeastern University in Boston, with a research focus on underrepresented populations in STEM.
---

This material is based upon work supported by the National Science Foundation under Grant No. 1744472. Any opinions, findings, and conclusions or recommendations expressed in this material are those of the author(s) and do not necessarily reflect the views of the National Science Foundation