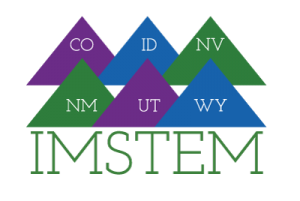 IM STEM Network Meeting – November 13, 2018
---
Highlighted Programs
Utah
Intermountain Prep
Intermountain PREP is a six- to seven-week summer STEM camp for middle school students, with a focus on problem-based, math-focused learning. Utah PREP is a consortium of 8 PREP programs in Utah and adjacent states.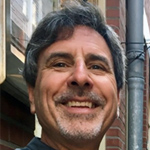 Presenter: Daniel Horns, Professor of Geology and Associate Dean of the College of Science at Utah Valley University.
Dr. Horns earned a B.S. in Geophysics from UCLA and a Ph.D. in Geology from UC Davis. Dr. Horns' scientific work focuses on assessment of geologic hazards. His administrative work focuses on increasing the numbers of students pursuing science majors and careers, with particular attention to students from groups that are underrepresented in the sciences. Before joining UVU in 1997, Dr. Horns worked as a consulting geologist for Kleinfelder Engineering, where he worked on projects related to geologic hazards, water resources, and water quality.
New Mexico
Expand Your Horizons
STEM Santa Fe Expanding Your Horizons (EYH) conference is a dynamic conference to encourage girls in 5th-8th grade to consider careers in Science, Technology, Engineering and Mathematics (STEM) by interacting with women STEM role models, attending hands-on workshops, in addition to a keynote speaker and a STEM Fair. This year's conference was held on October 13, 2018 at Santa Fe Community College, with NSF Director Dr. France A. Cordova giving the keynote address. The conference was attended by 162 girls from Santa Fe and Northern New Mexico and included 16 hands-on workshops and a vibrant afternoon STEM Fair with more than 20 demos.=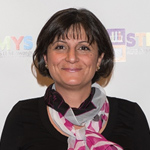 Presenter: Lina Germann, Ph.D., MBA
Lina Germann, Ph.D., MBAis a science educator, consultant and active community member. For the past 21 years in Santa Fe, Lina has been a STEM advocate, serving K-14 students, spearheading large STEM events, leading afterschool STEM programs, teaching at Santa Fe Community College and Northern New Mexico College, and developing curriculum and conducting professional development for teachers. In addition, she worked in the technology industry as a chemist and a marketing specialist, providing product demonstrations, seminars, training, technical support, and customer relationship management.
Wyoming
The Wyoming After School Alliance (WYAA) STEM Out-of-School Time (OST) MAP
WYAA has built a STEM map of OST STEM programs across the state. Asset maps are a great way to network STEM programs. Learn about how the Wyoming After School Alliance developed the map and how you can include your program on the map or connect with other STEM programs in Wyoming.
Presenters: Guy Jackson, State CTE Director, Wyoming Department of Education, Linda Barton, Executive Director, WY After School Alliance, and Aaron Price, President, Glen Price Group (GPG).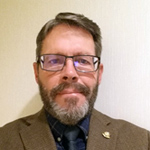 Guy Jackson, State CTE Director, Wyoming Department of Education
Guy Jackson has been involved in post-secondary career-technical education and education administration for the past 28 years and is the Wyoming State Career Technical Education Director. He works at the Wyoming Department of Education as the supervisor of the agency's CTE Section. Guy attended the University of Memphis and earned a BS ed. in Administration. Guy's CTE teaching background is in the area of aviation maintenance technology. Mr. Jackson serves on the Wyoming Workforce Development Council and the Wyoming PBS Advisory Board. Mr. Jackson is involved in several STEM development projects.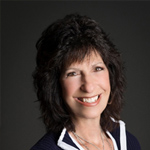 Linda Barton, Executive Director, WY After School Alliance
Linda Barton is a native of Los Angeles, California and has lived and worked in Wyoming since 1999. She holds a B.A. degree in Psychology from California State University at Northridge and a M.A. in Organizational Management from the University of Phoenix. Prior to working in the field of education, Barton worked in financial services, real estate and investor relations. She spent 8 years on the City Council in Lander, WY, and as a board member with the Lander Area Chamber of Commerce. She currently serves on the Board of Trustees in Fremont County School District #1.
Barton has been the Director of the Wyoming Afterschool Alliance since its inception in 2007, when it became the 40th state to join the National Network of Statewide Afterschool Networks with the C.S. Mott Foundation under the fiscal sponsorship of the Wyoming Community Foundation. Previously, Barton was Director of the Lights On in Lander school-based afterschool program from 2000-2014, utilizing 21st Century Community Learning Centers (21st CCLC) funding.
Ambassador Emeritus -National Afterschool Alliance.
Fremont County SD#1 Board Trustee
Indiana University Lilly Family School of Philanthropy – The Fund Raising School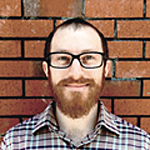 Aaron Price, President, Glen Price Group (GPG)
Aaron provides overall leadership and guidance for the GPG team and projects. Aaron is an experienced facilitator and writer and has managed a number of collaborative initiatives for GPG clients. Aaron provides clear analysis and leadership to projects; advises clients on project structure, organization, and results; and offers direct support for meeting design and facilitation, report development and review, conceptual and program graphics development, and stakeholder interviews and surveys. Aaron also has experience developing and implementing web-based tools for clients, including project and organization websites, system maps, meeting portals, online surveys, and funding opportunity trackers.
Nevada
Nevada Governors Office of Science, Innovation and Technology (OSIT)
Nevada is ramping up its efforts to broaden participation in STEM. The Governor's Office of Science, Innovation, and Technology is working with K-12 stakeholders to increase interest and awareness STEM education and career pathways and also has a new project to improve recruitment, retention, and completion rates of underrepresented students in STEM postsecondary programs.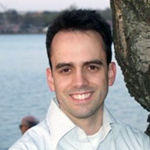 Presenter: Brian Mitchell, Nevada OSIT Director
Brian Mitchell was appointed by Governor Brian Sandoval as Director of the Office of Science, Innovation and Technology. In this role, Mr. Mitchell advises the Governor on STEM education, workforce, and economic development policy, staffs the STEM Advisory Council, and oversees the mapping and development of broadband in Nevada. Prior to his appointment, Mr. Mitchell served as an education advisor to Governor Sandoval during the 2015 legislative session. Before moving to Nevada for the session, Mr. Mitchell served as a senior advisor to Governors Sandoval and Gibbons in the Governor's Washington DC office, representing the state to Congress and the executive branch on education, healthcare, and homeland security issues. Mr. Mitchell graduated from Brigham Young University and lives in Carson City with his wife and three children.
Colorado
STEM on Wheels
The Lockheed Martin STEM on Wheels clubs are set-up to introduce fun hands-on STEM workshops to students aged 4-13 in the community's most underserved schools. The goal of each workshop is to engage students in open-ended STEM problem solving thereby increasing their interest in pursuing more STEM opportunities and classes in the future. The Center for STEM Education, currently works with 8 schools from Pre-K – 8th grade and support 11 clubs a week with approximately 25 students per club. There are 10 undergraduate UCCS students and 1 graduate student that support these clubs called STEM on Wheels. The STEM Student Assistant works with the club champion (a teacher) in the school and plans out weekly curriculum for the students that is age appropriate from over 75 different workshops we have developed over the last decade. The STEM Student Assistants also develop new curriculum based on their majors and interests. Currently mechanical and electrical engineering majors, computer science, chemistry, exercise science, and elementary education majors support these clubs.
Presenters: Dr. David Khaliqi and Vicki Taylor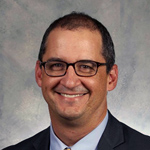 Dr. David Khaliqi
Dr. David Khaliqi is the executive director for the Center for STEM Education and Pre-College Support at the University of Colorado Colorado Springs. Dr. Khaliqi has presented and published on a variety of topics related to STEM education including scenario-based learning, early physics curricula, and effective teacher professional development. Additionally, Dr. Khaliqi teaches Introduction to Research and Statistics in the College of Education graduate school and Technical Proposal Writing in the Bachelor of InnovationTM(BI) Degree Program. Dr. Khaliqi' s work is informed by 16 years as a secondary science teacher and his passion for bringing innovation and entrepreneurship to the classroom using problem-based learning and open-source hardware.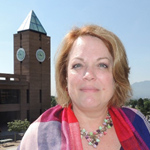 Vicki Taylor
Vicki obtained a BS in Computer Science from the University of California, Riverside. After working as a software engineer in the Defense Industry for many years, she became a stay-at-home Mom. As a volunteer, she found her passion in Education and all things STEM. She has been working with students in K-12 STEM education since 2009. When she is not working or volunteering, she loves hanging out with her three children and three grandchildren, sewing, reading and watching HGTV.
---

This material is based upon work supported by the National Science Foundation under Grant No. 1744472. Any opinions, findings, and conclusions or recommendations expressed in this material are those of the author(s) and do not necessarily reflect the views of the National Science Foundation.