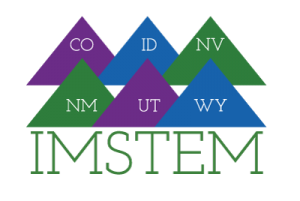 Meeting Handouts and Downloads
---
Highlighted Presentations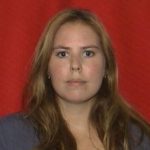 Amy Stephens, Study Director, National Academy of Sciences
Amy Stephens is a program officer for the Board on Science Education of the National Academies of Sciences, Engineering, and Medicine. She was the study director for the workshop on Graduate Training in the Social and Behavioral Sciences and the recent consensus study on English Leaners in STEM Subjects: Transforming Classrooms, Schools, and Lives. She has an extensive background in behavioral and functional neuroimaging techniques and has examined a variety of different populations spanning childhood through adulthood. She holds a Ph.D. in cognitive neuroscience from Johns Hopkins University.
---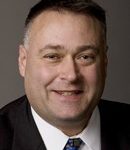 David Crowther, Professor Science Education, University of Nevada, Reno
Dr. David T. Crowther is the retiring president of the National Science Teachers Association (NSTA). He began serving his one-year term on June 1, 2018. Crowther is currently a professor of science education and the executive director of the Raggio Research Center for STEM Education at the University of Nevada, Reno.
Crowther brings years of leadership and teaching experience to NSTA through his work as a classroom teacher, college professor, director, journal editor, and author. In addition to having taught science at the elementary and middle levels for 5 years, Crowther also has 23 years of teaching experience at the university level, teaching science methods to undergraduate students; general biology to education majors; and a variety of courses in curriculum, science education, and research to graduate students.
During his distinguished career, Crowther has received millions of dollars in grant funding for various projects, including the Northern Nevada English Language Initiative and STEM grant project from the U.S. Department of Education's Office of English Language Acquisition, and an NSF GK-12 E-Fellows grant. Crowther has also published broadly for the science education community. He has edited and written a portion of the Gateway to Science textbook series from Thomson Press, consulted/edited the children's book series The Science Behind from Heinemann-Raintree, and is the co-author/editor of NSTA Press's Science for English Language Learners.
Crowther received his Ph.D. from the University of Nebraska-Lincoln and received both his B.S. degree and M.Ed. from Brigham Young University.
---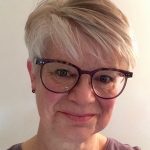 Dr. Rita MacDonald, Associate Researcher at WIDA Consortium at the Wisconsin Center for Education Research, University of Wisconsin-Madison
Dr. Rita MacDonald has been an Associate Researcher at the WIDA Consortium at the Wisconsin Center for Education Research, University of Wisconsin-Madison since 2012. She is an applied linguist working in educational linguistics since 2001 as a K-12 ESL teacher and teacher educator. Dr. MacDonald is a frequent presenter at national conferences, disseminating research-based approaches to discourse-centered pedagogy for multilingual learners, equitable inclusion of multilingual learners in rigorous STEM education, and formative language assessment to strengthen students' language for learning. She is the program co-leader of Science for ALL, a joint program with the National Science Teachers Association to develop and disseminate resources supporting rigorous and equitable science education for multilingual learners. She is leading NSF-funded research to develop and pilot EL-inclusive STEM discourse support. Resources can be found at the project website: http://stem4els.wceruw.org.
---

This material is based upon work supported by the National Science Foundation under Grant No. 1744472. Any opinions, findings, and conclusions or recommendations expressed in this material are those of the author(s) and do not necessarily reflect the views of the National Science Foundation.