May 21, 2020 Network Meeting
LET's TALK: A Path to Educational Equity – IM STEM Continues the Conversation
NAPE held the first of a three part webinar series – LET's TALK on May 14th. This initial conversation offered an opportunity to hear from leaders who authentically center equity in their work while spearheading COVID-19 recovery in their educational systems. Panelists discussed the inequities highlighted and magnified by COVID-19 and their vision for creating a new system in response to the global crisis. They explored why authentic engagement with students, families, and communities remains of utmost importance and how they are supporting educators throughout these transitions.
As a follow-up to the initial LET's TALK webinar, the IM STEM Network hosted a continuation of the conversation on Thursday, May 21 at 2pm MT with two IM STEM network members: Snehal Bhakta, CTE Administrator, Clark County School District, Las Vegas, Nevada and Lauren Jones, CTE Program Director, Colorado Community College System, Denver, Colorado.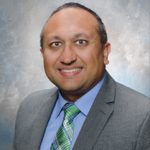 Snehal Bhakta
Snehal Bhakta is a CTE Administrator at Clark County School District (CCSD) in Las Vegas, Nevada - the 5th largest school district in the country with over 320,000 students. Snehal has worked on projects related to increasing student and community participation with National Job Shadow Day, started an Annual Student Workforce & Innovation Summit, promoted and grown Career & Technical Student Organizations, and led CCSD's #GirlsinSTEM and #GirlsinTECH Initiative as well as supported STEM equity programs across 59 middle and 47 high schools for all students, especially those underserved and underrepresented students. Snehal also serves as the Affiliate Coordinator for National Center for Women & Information Technology, marketing and event chair for the Society of Information Management of Las Vegas, steering committee member for the IM STEM and holds board positions on several other local organizations. In 2017, he was awarded the Top Tech Exec Award in the Education Category by Cox Communications and in 2019, NAPE awarded Snehal the Rising Star award. He recently received the COX Business 2019 Top Tech Lifetime Achievement Award for his work with diversity in the workforce in Southern Nevada and was appointed in January 2020 to the Governor's Advisory Board for STEM. In his free time, he enjoys watching movies in the theater, and spending time with his daughter and their dog they adopted.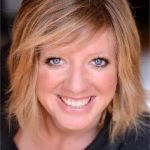 Lauren Jones
Lauren Jones is a licensed school counselor, nationally certified counselor, past expeditionary learning instructor and past teen adventure guide. She is in her 10th year as the CTE Program Director for Special Populations, Counseling and Equity at the Colorado Community College System (CCCS) serving statewide school districts and postsecondary institutions. Her passion for students and their authentic, meaningful learning can sometimes be contagious. Her advocacy for School Counselors within the CTE family is prominent in the work she does. Lauren also began and coordinates the implementation of Middle School CTE programs. She serves and wears many other hats including: Project Manager for Equity in CTE within the context of nontraditional career preparation; co-supervisor of Colorado's statewide PWR/ICAP Facilitators; Subject Matter Expert for Equity in CTE with Advance CTE and US Dept. of Ed; Region V representative for ACTE Guidance & Career Development Division; one of the founding members for the CCCS Equity and Inclusivity Council; and constant advocate for Special Populations and everything CTE in Colorado! She's a mama to three chickens, a rabbit, a cat, handful of fish and oodles of garden vegetation. When not working, you can find her on the river, on a cruiser bike, in her backyard or at the Jersey Shore.
---

This material is based upon work supported by the National Science Foundation under Grant No. 1744472. Any opinions, findings, and conclusions or recommendations expressed in this material are those of the author(s) and do not necessarily reflect the views of the National Science Foundation