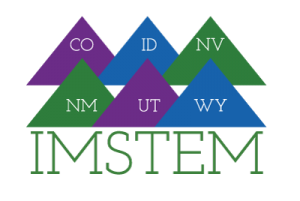 IM STEM Network Meeting – February 20, 2019
---
Highlighted Presentations
The Federal Government's five-year (2018-2023) strategic plan for STEM education is based on a vision for a future where all Americans will have lifelong access to high-quality STEM education and the United States will be the global leader in STEM literacy, innovation, and employment. The plan accordingly strengthens the Federal commitment to equity and diversity, to evidence-based practice, and to engagement with the national STEM community through a nationwide collaboration with learners, families, educators, communities, and employers. Beyond guiding Federal activities and investments, it is intended to serve as a "North Star" for the broader community to help achieve the goals, pathways, and objectives within this plan.
Jeff Weld, Ph.D.

Official White House Photo by Keegan Barber

Jeff Weld, Ph.D. is Executive Director for the Iowa Governor's STEM Advisory Council, a post he's occupied since 2011. Additionally, Jeff serves as STEM Education Policy consultant for the White House Office of Science and Technology Policy after completing a one-year appointment there to lead the production of

America's Strategic Plan for STEM Education

, published in late 2018. He is on extended leave from a faculty position in the Department of Biology at the University of Northern Iowa.
Perkins V, passed in July of 2018, will begin to be implemented in the summer of 2019. Learn about the newly reauthorized Perkins V and how it has the potential to impact broadening participation in STEM programs of study at the secondary and community college level.
Mimi Lufkin

NAPE CEO Emerita

Mimi Lufkin has over 40 years of experience as an educator advocating for access, equity and diversity in education and workforce development. She has been a high school teacher, teacher educator, founder and executive director of a microenterprise development program for low income rural women, director of a statewide gender equity professional development program and a community college director of development. From 1994 to 2018, Mimi served as the Chief Executive Officer of the National Alliance for Partnerships in Equity (NAPE) and continues to support NAPE in her retirement as CEO Emerita.
---

This material is based upon work supported by the National Science Foundation under Grant No. 1744472. Any opinions, findings, and conclusions or recommendations expressed in this material are those of the author(s) and do not necessarily reflect the views of the National Science Foundation.