Georgia participated in the STEM Equity Pipeline during Version 1.0, which occurred from October 1, 2007, to September 30, 2012.
State Team Contacts
Francine Shuman, Director of Special Populations/Programs, Technical College System of Georgia (fshuman@tcsg.edu)
Randy Dean, Director of Grant Management, Office of Technical Education, Technical College System of Georgia (404-679-1668, rdean@tcsg.edu)
Resources
In collaboration with NAPE, Georgia created the following posters to introduce students to nontraditional occupations.
Augusta Technical College: Earn Your Associate's Degree in Engineering Technology
Atlanta Technical College: Earn Your Diploma in Aviation Maintenance Technology or Avionics Technology
Middle Georgia Technical College: Launch Your Career in Aerospace
Oconee Fall Line Technical College: Electronics Technology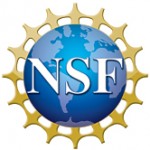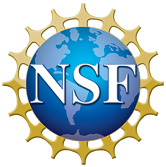 This material is based upon work supported by the National Science Foundation under Grant No. HRD-0734056 and Grant No. HRD 1203121. Any opinions, findings, and conclusions or recommendations expressed in this material are those of the author(s) and do not necessarily reflect the views of the National Science Foundation.