PIPEline to Career Success for Students with Disabilities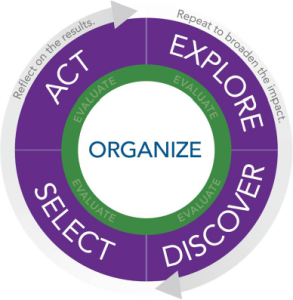 This data-driven professional development and technical assistance program engages teams in long-term and sustainable improvement processes addressing the root causes of outcome gaps in career pathways for students with disabilities. Cross-functional teams will research, analyze, and be equipped with the knowledge and tools to support a continuous improvement using NAPE's 5-step cycle: Organize, Explore, Discover, Select, Act. Participants will align strategies, implement solutions, and evaluate outcomes through peer-to-peer collaboration and evaluation to foster learning environments that promote an increase in the number of students with disabilities who:
Enroll in CTE career pathways;

Participate in related work-based learning experiences in authentic employment settings

Earn college and career credentials in CTE career pathways;

Graduate from high school as a CTE career pathway completer;

Continue their education and training beyond high school; and

Enter in-demand employment
Secondary/Postsecondary Teachers/Staff,  Administrators, Counselors, Support Staff, State Departments
Year-long multi-day workshop series including technical assistance calls, an Action Research for Equity Project, and a cumulative showcase.
NAPE's professional development solutions are designed to assist teams of educators to address specific needs related to: equitable learning environments, student academic success and ultimately, readiness to pursue high-wage, high-skill, high-demand careers.