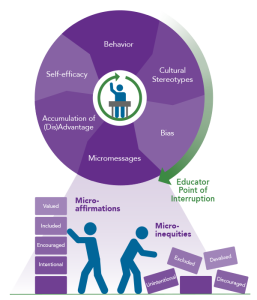 Most "careers of tomorrow" have a STEM/STEAM component, yet too few of our students think STEM is for them. NAPE's Explore STEM Careers workshop provides a framework to support counselors, educators, and administrators in understanding the variety of experiences and conditions in learning environments that can persuade or discourage a student from considering a career in STEM. This interactive session is designed to empower participants with effective messaging to communicate the breadth of opportunities and pathways in STEM careers using language that is inclusive and supportive for diverse groups of students.

Secondary/Postsecondary Teachers/Staff,  Administrators, Counselors, Support Staff, State Departments
Virtual or face-to-face; approach can be customized to meet the needs of educators
NAPE's professional development solutions are designed to assist teams of educators to address specific needs related to: equitable learning environments, student academic success and ultimately, readiness to pursue high-wage, high-skill, high-demand careers.