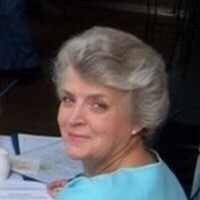 As many of you know, NAPE's roots came from a group of dedicated State Sex Equity Coordinators who sponsored the annual National Leadership Development Conference in the 1970s and early 1980s. But as the conference grew annually, the need for a more structured organization became essential. This became more possible when the Carl Perkins Act for Vocational Education of 1984 included set-asides, amounting to $100 million a year, to provide state programming to eliminate discrimination based on gender.
In 1988, Charlotte Gore, then the Sex Equity Coordinator for Vocational Education for the State of Florida, chaired a Vocational Education Equity Council (VEEC) (now named CTEEC) planning committee to organize a "National Alliance for Partnerships in Equity" with states as members. (Imagine a group of equity folks gathered at different times in Florida, Louisiana, and California to hammer out what this might look like!) And in 2000, the National Alliance for Partnerships in Equity was chartered. Charlotte is credited for this incredible idea and she diligently guided her idea to reality.
With regret, we report that Charlotte Gore, died on August 25, 2022 in Kennett, Missouri, at the age of 79. Those of us who worked with her saw her as a strategic thinker, understanding the value of promoting the organization as one that could meet our need to have an annual conference in Washington, DC, especially because of the political nature of the work of the Sex Equity Coordinators.
Charlotte held degrees in Home Economics from Southeast Missouri State University and an MA from the University of Oklahoma. She taught in Naples Fl, and then served as Assistant Principal in one of their high schools. In 1980, she became the Sex Equity Coordinator for the State of Florida, serving in that position for many years. Throughout all of that time, she made contributions on the national level. She completed her career as the Director of the Walker Institute of Technology in Florida. Throughout all her work, she served as a trailblazer.
In retirement, she ran the family farm in Kennett, MO, demonstrating her dedication to her family.
She is survived by her husband, Paul Gore, her brothers, Donald Chailland and James Chailland, her stepchildren and grandchildren, and other relatives.
For us, members and supporters of NAPE, there is much gratitude for the leadership Charlotte provided to NAPE in its early years. She was a creative leader, a good friend over many years, and a model of the importance of pursuing equity, diversity and inclusion in all aspects of education and the workplace.