Implicit Association Test (IAT)
Project Implicit investigates thoughts and feelings that exist outside of conscious awareness or conscious control.
To learn more about yourself, and to investigate the gap between intentions and actions, take an Implicit Association Test (IAT).
Here's how to take the IAT
Go to the Project Implicit Website
On the left side of the screen is a box leading to tests about social attitudes.
Click GO (orange box – bottom, mid/left). No need to register or login.
Next you will see a screen that gives information about confidentiality, how the data are used and a disclaimer.
Click I Wish to Proceed.
You will see a screen with test choices shown in blue boxes along the left.
Each test takes less than five minutes and will give you results.
Recommended Tests
Race IAT
Gender-Career IAT
Gender-Science IAT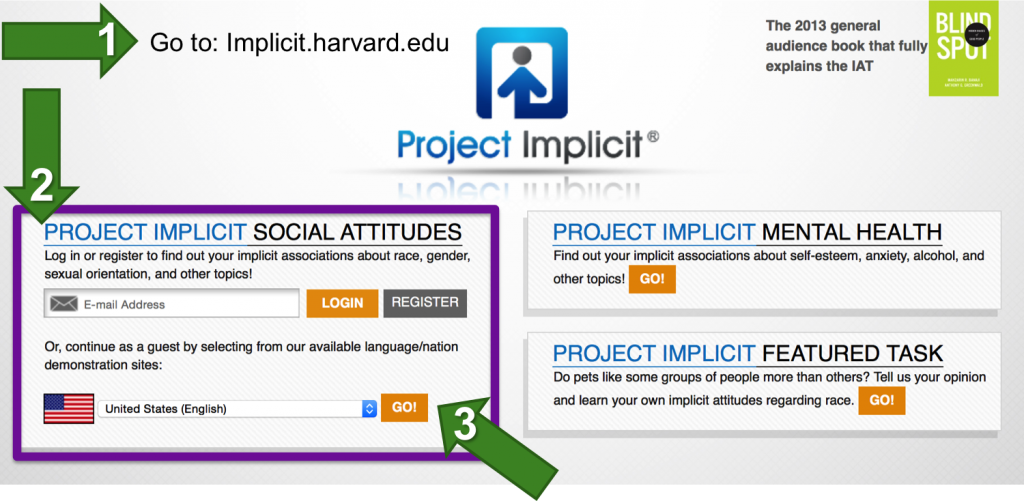 Looking for more?