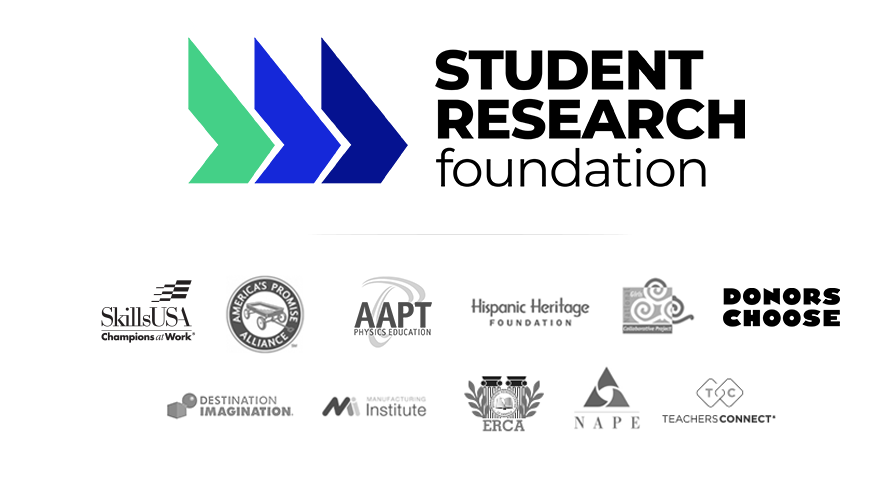 Opportunities abound for students in Science, Technology, Engineering and Math fields (STEM), and through Career & Technical Education.  Both STEM and CTE education are preparing young people to step into today's in-demand careers.  And the opportunities will continue to grow in the future!  
That is why the National Alliance for Partnerships in Equity, and the Student Research Foundation are collaborating on research about high school students' perceptions of STEM and CTE career opportunities.  We aim to stimulate a dialogue on career pathways among parents, teachers and students, along with the help of our other partners (American Association of Physics Teachers,  Destination Imagination, National Girls Collaborative Project, SkillsUSA, Manufacturing Institute, and Hispanic Heritage Foundation). 
By including your students as part of this important research project, you can help them:
further consider their strengths, interests, and career options;
receive information from colleges, universities, career and technical schools, and other postsecondary institutions looking for students with their specific interests, talents, skill sets, and career goals; and,
increase their access to postsecondary scholarship opportunities.

If you are a High School teacher, please watch for a package in the postal mail from the National College and Career Pathways Study (STEM or CTE Research Consortium).  To make sure you are on our list, just fill out this simple on-line form or email us at info@studentresearchfoundation.org.
We hope you will visit our websites for postings about our research and for other useful information, including the Student Research Foundation Community Contribution Scholarship for high school students and our Donors Choose opportunities for teachers.  If you have any questions, please contact us at: info@studentresearchfoundation.org . Thank you for participating!