Friday March 12th The NAPE Affiliate Membership Affinity Group held an engaging interactive conversation with Markus Flynn, Executive Director, Black Men Teach.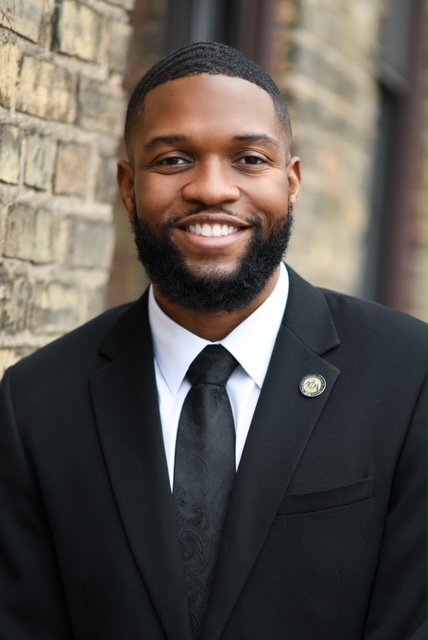 Markus is currently a science teacher at Prodeo Academy in Minneapolis. He held prior positions in research and project management at Iowa State University. He has joined Black Men Teach to follow his passion for creating educational opportunities for future Black male teachers.
An active community leader, Flynn is known to Black Men Teach from his volunteer efforts with its College Cohort Program, which recruits Black men to join the teaching profession. He has served as a volunteer at Raising Readers, mentor for the Connect Program, Board Member of United Way of Story City, President of the Black Graduate Student Association and founder of the Creating the Academic Pipeline Program.
During the web meeting, Mr. Flynn addressed the challenges faced by Black male teaching candidates – recruitment; training options and costs; induction; school culture; adequate compensation; and meaningful career paths. Markus explored Black Men Teach's Theory of Action, through building and engaging a fellowship of Black male teachers.
Ultimately his goal is to create the conditions where Black men thrive in education – for each of the 8 partner schools to have 20 percent of their teaching staff be Black men within 6 years, by which time they will have built a pipeline that will provide 100 Black male teachers within 10 years. Meeting participants dove deep into the topic and explored some intersectionality with similar efforts to address Hispanic and Native American males, into the teaching profession.
Studies indicate that Black students who have had Black teachers may be more likely to graduate from high school and attend college. Minnesota nonprofit Black Men Teach is working with promising students to increase the state's number of Black male teachers, encouraging them to consider teaching and connecting with students in elementary school.
Full Story: Minnesota Public Radio