Diversity in Technology
Ellen Barker
is senior vice president and chief information officer of Texas Instruments (TI) responsible for the Information Technology Services organization worldwide. Previously, Ms. Barker served as vice president and controller of TI's Silicon Valley Analog business. She joined TI in Dallas in 1984. Ms. Barker's road to success is grounded in her values, authenticity, patience, excellence, humor, and commitment to an engaging and inclusive environment. Throughout her career, she has made time to mentor, coach, and inspire the diverse leaders of the future. She provides strong support for TI's diversity and inclusion initiatives. She champions opportunities for people with disabilities by serving as the Executive Sponsor of the Ability to Boldly Live Equally (ABLE) initiative. She devotes considerable time speaking to TI's Women's Initiatives in the United States and around the world. Committed to increasing women's representation and success in technology, Ms. Barker is on the board of directors for High-Tech High Heels, a nonprofit organization focused on increasing the number of girls entering a college degree program in STEM. She has served on the board of Tech Titans, the largest technology trade association in Texas, and the advisory board of the Alliance of Technology and Women, and is a member of NAPE's Business Alliance Council. Dallas CEO named Ms. Barker one of the 500 Most Powerful Business Leaders in 2017 and Enterprise CIO of the Year in 2016. She received the STEM Education Women in STEM Game Changer Award from Girls Start and the Women in Technology award from the Dallas Business Journal, and was inducted in the University of Dallas Graduate School of Management Hall of Fame.
Rising Star
Chelsea Chee
is the Diversity and Inclusion Coordinator at the New Mexico Established Program to Stimulate Competitive Research (NM EPSCoR). She works to broaden the participation of female and underrepresented minorities in all NM EPSCoR-supported programs. Two of Ms. Chee's favorite projects are working with the EPSCoR's summer undergraduate research program and the Native in STEM project. The latter is increasing the visibility of Native STEM professionals and STEM career paths. She is also working to create employment opportunities for Native people with ETKIE, a local, ethical luxury jewelry business. Ms. Chee is from the small Navajo community of Teesto, Arizona. She grew up in a tight-knit community with large human capacity potential and little access to opportunity. Her personal and professional goals reflect her upbringing: (1) broad participation and impact of opportunities and (2) creation of an inclusive community.
Lifetime Achievement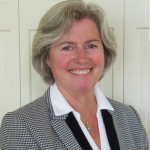 Lou Ann Hargrave
, EdD, served the Oklahoma Department of Career and Technology Education in multiple roles for 36 years. Most recently, as coordinator of the Work Prep/ABLE TANF Programs' Coordinator (1979-2015), she managed two statewide programs that provided CTE, academic remediation, and employability skills to Temporary Assistance to Needy Families (TANF) recipients. As Equity Coordinator (1982-1996), she managed the Displaced Homemakers Programs and the Careers Unlimited Programs, provided gender equity in-service training and technical assistance to local educational agencies, assisted with civil rights reviews, and served on the ODCTE Accreditation and Evaluation team specializing in equity standards. From 1979 to 1981, she provided career education and guidance to high school and junior high students in three Oklahoma Counties' public schools. Dr. Hargrave began her career in education in 1977 as a vocational home economics teacher in Broken Bow Public Schools. She earned an EdD in occupational and adult education (2001), MS in occupational and adult education (1981), and BS in home economics education (1977)—all from Oklahoma State University, Stillwater. Dr. Hargrave has been involved in NAPE for many years. She served as president and past president. She is current treasurer of the NAPE Education Foundation Board and a current member (and past co-chair) of the NAPE Policy Committee. She has also contributed to the work of the Awards Committee as a member in past years. She has served as an officer or member of the ACTE Legislative Policy Committee, Oklahoma Association of Minorities in Career Tech Education, Career and Technical Educational Equity Council (CTEEC), the American Vocational Association (now ACTE) Administration Division, and Oklahoma Women in Education Administration. She was named OVA Teacher of the Year, New and Related Services Division, and received the Meritorious Award from the Oklahoma Association of Minorities in Career Tech Education.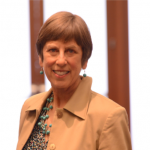 Freda Walker
's passion for educational equity began in high school as a Girl Scout conducting day camp for diverse populations. It continued through her role as a consumer home economics teacher, when her eyes were opened to the conditions many underrepresented students faced in public school education. In 1975, Participation in Maximizing Human Potential expanded her knowledge and abilities to assist all students to achieve success in her classes and in their personal lives. As director of a California Gender Equity Project for 13 years, Ms. Walker led a team that provided technical assistance and professional development to 300 California secondary school districts, 100 community-based organizations, and the California Youth Authority. The focus was to increase services and access to women and men in nontraditional careers, and to implement self-sufficient and vocational training programs for teen parents and displaced homemakers. During this time she was an active member of the Vocational Education Equity Council (now CTEEC) and provided leadership to the California council. Ms. Walker's NAPE involvement started in the 1980s, supporting Connie Gipson to grow the organization and expand its annual conference. She has served on the NAPE Foundation Board, worked 10 years on the STEM Equity Pipeline Project, and recently joined the Toyota Project team. She has served as a liaison between NAPE and California's state-level Joint Special Populations Advisory Committee (JSPAC) since the 1990s. Equity is always a focus in her professional and personal life. Currently Ms. Walker is coaching administrators to use data to incorporate an equity lens into their school systems and policies. Nine years ago, she established a local scholarship focused on nontraditional careers and CTE. Two years ago she established two funds for underprivileged girls to attend Girl Scouts Camp.
Unsung Hero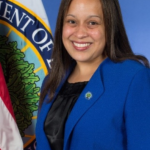 Kim R. Ford
previously served as Deputy Assistant Secretary and Acting Assistant Secretary in the U.S. Department of Education's Office of Career, Technical, and Adult Education. Ms. Ford provided leadership, direction, and management of more than $2 billion in CTE, adult education, correctional and re-entry education, and community college initiatives, which collectively served more than 25 million students annually. She led the Divisions that administer the Adult Education and Family Literacy Act (AEFLA) under the Workforce Innovation and Opportunity Act (WIOA) and the state formula and discretionary grant programs under the Carl D. Perkins Career and Technical Education Act. Previously, Ms. Ford served as the Dean of Workforce Development and Lifelong Learning at the University of the District of Columbia Community College (UDC-CC). She had responsibility for programs related to and associated with workforce development, CTE, and continuing education. She promoted an environment of student success focused on building community, instituting feedback loops, and helping students transition into higher levels of education and careers. Ms. Ford served in the Obama Administration's Recovery Implementation Office, which was responsible for implementing the American Recovery and Reinvestment Act of 2009. She directed working relationships between the Office of the Vice President and eight federal agencies on more than $350 billion of Recovery Act programs. While at the White House, she also coordinated the neighborhood revitalization initiative for the Department of Homeland Security headquarters' consolidation at Saint Elizabeth's to develop the traditionally underserved area into a vibrant part of Washington, DC. Ms. Ford is currently running for the U.S. House of Representatives to represent the residents of the District of Columbia.

Karen Swanson
currently serves as the principal at Howar Jr. High and is the Centerville Community School District Coordinator for Career & Technical Education in Centerville, Iowa. Previous to this position, she worked at Indian Hills Community College (IHCC) in Ottumwa, Iowa from 2007 to 2017 as Director of High School Programs, growing programs encouraging college and career readiness. Along with directing and fostering concurrent enrollment, she helped to design and coordinate regional Career Academies, collaborating with area schools and partnering with business and industry to determine pathways for learning. In her continued work, she strives to build educators' capacity to increase student access, educational equity, and workforce diversity. Ms. Swanson has been active as a state team member with NAPE's NSF-funded STEM Equity Pipeline project, which equipped her with the skillset to positively influence and increase numbers of female students participating in Project Lead the Way courses. In addition, she has advocated for CTE on Capitol Hill during NAPE's annual Public Policy Day initiatives. Ms. Swanson began a 25-year career in education as a high school teacher, middle school teacher, and guidance counselor. She earned a bachelor's and post-baccalaureate degree from Arizona State University, and a master's degree in education-administration and supervision from the University of Phoenix. She is involved in several state-wide organizations and has served in all officer positions of the Iowa Association of Career and Technical Education (IACTE) dedicated to the advancement of education that prepares youth and adults for careers.