Congratulations to the 2017 Award Winners!
Unsung Hero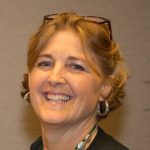 Elizabeth Wallner,
who passed away earlier this year, was a passionate advocate for equity and access for every student for almost two decades. She had written and presented professional development workshops, e-seminars, webinars and online modules focusing on equity and access in CTE and STEAM careers for secondary and postsecondary educators in California and nationally. Elizabeth had served tirelessly as a consultant to the California Joint Special Populations Advisory Committee. One of her proudest accomplishments with NAPE was her work with the STEAM Equity Coalition at San Jose High School, where a group of young women have taken it upon themselves to teach their school community about equity and access, micromessages, stereotype threat, and other internal barriers. The success of her work at San Jose High School is a testament to her commitment to open the hearts and minds of young people!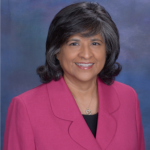 Diane Salazar
has been at the Texas Education Agency since 1997 and has served as Director of Career and Technical Education for the past 2 years. Prior to joining the agency, Ms. Salazar was a family and consumer sciences teacher in middle and high school and was twice named teacher of the year during her teaching career. While at the Texas Education Agency has she has planned professional development for family and consumer sciences teachers, launched Texas's college and career initiative, Achieve Texas, and assisted the State Board of Education with the revision of Texas' Essential Knowledge and Skills for CTE. Working with special populations has been a priority for Diane, including supporting students who want to explore nontraditional fields. She has been working with NAPE to build the capacity of the 20 Texas Education Service Center CTE specialists to provide professional development and technical assistance to the 1200 plus school districts throughout the state. In addition, under her leadership, The Special Populations Resource Center has expanded the availability of print and digital resources that address how CTE teachers can be successful in their work with the special populations students in their classrooms.
Emerita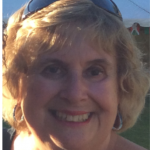 In 2012, after more than 20 years of service,
Mary Bunn
retired from the Oregon Department of Education as an Equity Administrator/Education Specialist. She served as member-at-large on the NAPE Executive Committee in 1999, 2000, 2008 and 2009 and made significant contributions to the organization as Chair of the Bylaws Committee. She was also recognized for her service on the Advisory Panel responsible for the development of the foundational NAPE document System-Building Standards for Educational Reform. Mary was administrator of Perkins gender equity grants for services to single parents, displaced homemakers and students pursuing nontraditional careers. She also worked with high schools and community colleges as the state's MOA Coordinator representing the US Department of Education's Office for Civil Rights. She also served as a Project Champion for the National Girls' Collaborative Project's "Advancing the Agenda in Gender Equity for STEM" in partnership with Oregon Tradeswomen, Inc., a project that continues to this day. Her service to the NAPE Executive Committee, support for the NAPE organization, and two decades of equity support and impactful service at the state and local levels make Mary Bunn a worthy winner of the NAPE Emerita Member Award.
Teamwork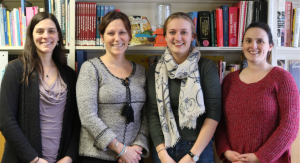 The Vermont Works for Women's Girls' Program Team works toward the day when all women and girls make confident, deliberate choices about life and work that reflect an expansive grasp of the world's possibilities and a fearless commitment to pursuing their dreams, and that contribute to the vitality of our communities. To this end, the Program Team helps them to recognize their potential and to explore, pursue, and excel in work that leads to economic independence. The Program Team works with many government, education, and nonprofit partners to provide challenging, nontraditional experiences. Through programs such as Dirt Divas, Rosie's Girls summer camps, and a hands-on Women Can Do conference, the Girls' Program Team at Vermont Works for Women aims to encourage middle school and high school females and gender nonconforming youth to develop grit, positive peer and adult mentor connections, and expanded possibilities for their futures.