Congratulations to our 2016 winners!
Rising Star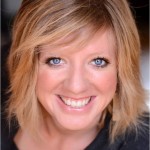 Lauren Jones
, CTE Program Director for Career Guidance and Counseling for Colorado, focuses her efforts on bridging the relationship gap between school counselors and CTE programs. Serving as a liaison for secondary initiatives, inclusive of Individual Career and Academic Planning implementation and Postsecondary Workforce Readiness and Special Populations program director, Lauren integrates equity and access into it all. In addition to her role with CTE, she is program manager for the workplace gender balance project that has evolved into the NAPE state partnership in equity work. This school year, Colorado has finally felt the outcomes of equity efforts within its K-12 systems and community colleges. Equity work, messaging, and training are welcomed! As a trained school counselor, expeditionary learning instructor, teen adventure guide, nondenominational wedding officiant, and candidate for horticultural therapy certification, Lauren values the integration and alignment of equity in all her worlds.
Lifetime Achievement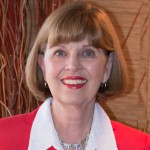 Jenny Erwin
was trained as an elementary school teacher, but her career path led her out of the classroom and into the role of advocate for education and employment equality for girls and women. The transition was necessary because she unexpectedly became a single parent when her son was an infant. She quickly learned first-hand the value of education as a means to avoid a life of low-wage jobs and poverty. She realized that many other displaced homemakers required education and marketable skills to move forward. This time also instilled in her a commitment to ensuring that young women have access to training for nontraditional, high-wage jobs so that they can maximize their potential. As Gender Equity Administrator for the Arizona Department of Education, Jenny was well positioned to both educate and advocate. For 17 years, she developed creative gender equity programs including the Equity Intern Program, Connection's Newsletter, Equity Pioneer Poster project, and a data collection tracking system for Arizona's displaced homemaker programs. In 1993, she developed Expanding Options, Gender Equity Resource Guide, which was adapted for the Mississippi, Arizona, Iowa, and Nevada vocational education systems. In 1999, Jenny expanded her advocacy/education work by joining the USDOL Women's Bureau as the Regional Administrator in San Francisco. For the 13 years she worked on programs focused on workplace flexibility, financial literacy, green jobs, the Native American Cultural Trail, and homeless women veterans issues. After retiring, she joined a tiger team to expand and institutionalize employment services for women veterans. As a result, the first Women Veteran Employment Program Manager was hired within the USDOL Veteran Employment and Training Services in 2013. Today, Jenny supports equity efforts in several ways. She established the Women of Courage Scholarship Fund at her alma mater, Maryville College, which helps nontraditional female students start or complete their degree. With the International Women's Forum of Northern California, she created the Early Leader Series, which documents the career stories of early women leaders in San Francisco.
Maryann Etu
was appointed the State Sex Equity Coordinator for New York in 1980. She administered sex equity and single parent/displaced homemaker set-asides, including regional technical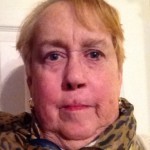 assistance centers and the development of model programs and materials. She exhibited her leadership and advocacy skills through service at professional organizations, including as President of the Vocational Education Equity Council (VEEC; now CTEEC), an active planner for the National Leadership Development Conference, and first President of NAPE, and leading the early development of NAPE and serving on the NAPE Foundation Board. Her knowledge and expertise about equitable and high-quality CTE programs were highly valued by her colleagues across the nation. Mary Ann devoted her professional life to bettering the educational and workforce development experiences of others. In retirement, Mary Ann is a partner in a woman-owned business, Lavender Farm, in Delaware. She and her business partners and friends were recognized as the Delaware Women Business Owners for 2010. After 12 years in the lavender business, she felt the need to give back to her community. She is now a community volunteer for four different nonprofit organizations. For one group she organizes social and educational activities for Seniors to enable them to stay safely and longer in their home. Her new favorite role is what she calls "Driving Miss Daisy," in which she drives Seniors to stores, doctors' offices ,and personal and social activities. She provides time and skills to two other organizations, Lewes in Bloom and the Lightship Overfalls, LV118.
Unsung Hero
Sherry Cole
is a leader in the field of CTE and serves as a role model for her peers and colleagues. She has sought grants, implemented activities, established partnerships, and facilitated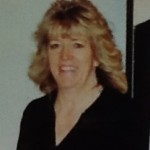 numerous projects to promote equity in CTE. She represents the northeastern region of Oregon, which is sparsely populated and receives fewer resources than the rest of the state. However, one would never know that based on the work Sherry has accomplished. Described by her peers as a visionary, tenacious, compassionate, and determined, Sherry has made significant contributions to Oregon CTE. Far before the groundswell of new legislative funding for STEM and CTE, and long before the increased attention to the importance of business and education partnerships to reinvigorating Oregon's economy, Sherry recognized the need to bring industry into the schoolhouse. Similarly, well before gender equity was the buzz word among CTE and STEM professionals in Oregon, Sherry made strides to empower those around her by impacting equitable access and opportunity in education. A brief portion of her life's work is shared in the following excerpts and reflections from her peers and partners. These kudos and heart-warming accounts are a rich testament to her hard-fought and lasting effect on CTE in Oregon. "Sherry began using industry/workforce partners as experts and funding sources long before it was the norm. She saw people in the field, people doing the real work, as partners, well before it was recommended best practice and/or law. Her ability to respect business professional's expertise, and time, and make them feel valued kept them coming back…She was a master of making people feel needed and comfortable in new and even awkward situations." "Her ability to take a risk in the name of what is good for children was at the forefront of all that she did. Her ability to put her cards all out on the table, make it known what she could contribute, and then get others to follow suit, made her very successful. Students in Eastern Oregon will benefit from what she started for years to come."
Teamwork
The
Kentucky Federation for Advanced Manufacturing Education
(KY FAME) is an industry-led, public-private partnership consisting of more than 125 KY manufacturers, 10 Kentucky Community & Technical College System (KCTCS) partner community and technical colleges, and local/state government leaders pooling their collective resources to be the catalyst for developing

world-class technical talent. Each of the 9 KY FAME chapters is implementing the Advanced Manufacturing Technician (AMT) program as the foundation in establishing the standards for future workforce development needs in their communities. The AMT program is an education model developed over the past 12 years to meet a common need across all manufacturing sectors for multi-skilled maintenance technicians, who could be hired and immediately contribute at a high level without remediation. The AMT model is a career pathway that engages and connects K-12 education to a highly innovative 2-year technical associate's degree program to full employment. The essence of the success centers on the collaborative partnership of business and education in the content and delivery of necessary skillsets in advanced manufacturing. This paradigm shift is designed around a "learn and earn" model with four key training components: Technical Skills, Personal Behaviors, Manufacturing Core Exercises, and Job Experience for todays' Advanced Manufacturing. In January 2015, Gov. Beshear established the Statewide KY FAME Board to assist in formalizing FAME Chapters. The KCTCS serves as the education stakeholder on the KY FAME board for the entire education pathway from K-12 thru postsecondary. KCTCS is uniquely positioned to assist in standardizing the model and adding additional career pathways within manufacturing across the state and across the country.
Diversity in Technology
Karen Rapp
, Vice President, NXP Semiconductor, is leading the effort to successfully merge Freescale Semiconductor into NXP, creating a $10 billion dollar company with an extensive portfolio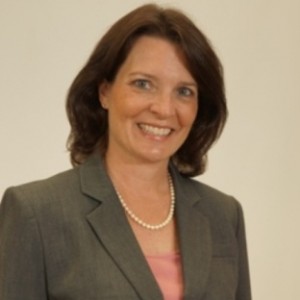 that is well positioned to enable innovative solutions. In July 2004, Motorola spun off it's semiconductor segment, creating Freescale Semiconductor, headquartered in Austin, Texas. Karen was a key member of the separation team, focusing on the SEC filings and the creation of Freescale's accounting structure. In December 2006, Freescale was taken private through a leveraged buy out transaction. The company became public again in 2011 and was then acquired by NXP Semiconductors, in a deal that closed on December 7, 2015. Karen is an experienced leader, having held various positions at Motorola, Freescale, and now NXP. After spending 20 years in finance, she transitioned into operations and sales, and before being asked to lead the merger integration, served as the Chief Information Officer at Freescale. Karen is also on the Board of Directors for the NXP Foundation, a nonprofit organization supporting STEM educational programs to help influence the development of the technical workforce of the future, especially women and those from underrepresented or disadvantaged groups. Karen has a bachelor's degree in finance from Northern Illinois University and an MBA from the University of Texas. She is also a Certified Treasury Professional.
Public Policy Leadership
Please visit our
Public Policy webpage
to learn more about our 2016 award winners—Congressman John Kline (R-MN), Congresswoman Marcia L. Fudge (D-OH), and the Senate Career and Technical Education Caucus.