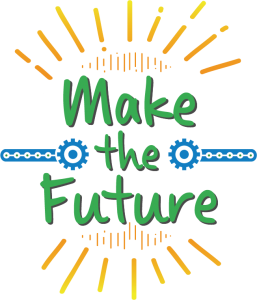 Funded by the Toyota Foundation, Make the Future, Connecting Girls to Manufacturing aims to increase the participation and retention of diverse females in STEM education and courses in the advanced manufacturing pathway. The National Alliance for Partnerships in Equity Education Foundation (NAPEEF) leads the project and has engaged participants from several states with Toyota manufacturing plants, including: Alabama, Indiana, Kentucky, Missouri, Mississippi, Texas and West Virginia. Our team developed an informative and enlightening suite of tools for educators, counselors, administrators or recruiters. The suite includes access to the following:
An introductory course about manufacturing and the importance of improving equity in our recruiting and support

NAPE's courses on nontraditional careers, STEM equity and micromessaging's impact on equity

Nine effective strategies to increase participation of girls in recruiting efforts, to promote more engagement at activities using equitable instructional strategies, and to widen the sphere of influence by engaging parents, community organizations and business partners.

A forum where participants can find and share timely articles and resources and engage in discussions with other participants

A YouTube channel with video resources that can be used with students and their families

Designed collateral to promote the exploration of manufacturing pathways

A badging system to reward participation and offer credentials for continuing education credits
Participants are already engaged with the suite of tools, but because the program is self-paced, we welcome additional participants throughout the year. To discuss potential participants or ask questions about the program, contact Dr. Lisa Riegel at lriegel@napequity.org.