NAPE members include federal and state agencies, local school districts, colleges, universities, businesses, corporate foundations, and educators. Together we help ensure that every student can realize their potential in high-wage, high-skill, high-demand careers.
State-level membership may be granted to any state agency responsible for administering Perkins-allocated funds for leadership, technical assistance, and professional development about equity issues in education related to workforce development, including career and technical education. Member states are in green, and nonmember states are in grey. Click on a state for information about NAPE's main contact in that state and other state-specific information.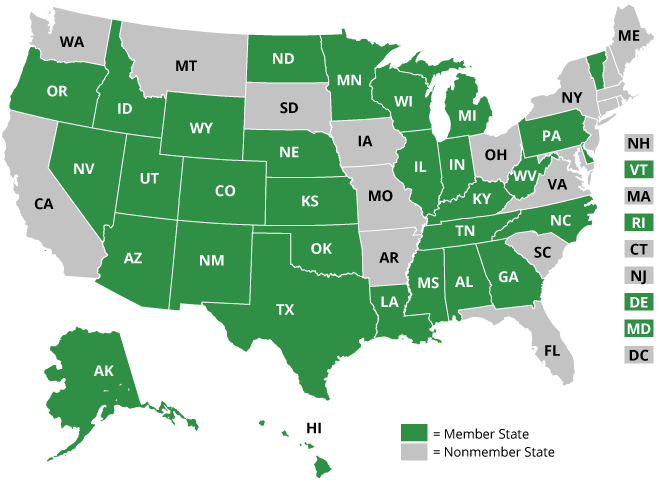 Affiliate membership may be granted to local and community agencies, organizations, and businesses within a member state (Level I) or nonmember states (Level II) and all national organizations that wish to partner with NAPE to promote equity in education and the workforce.
Wondering if your company or organization is an affiliate member? Email us at nape@napequity.org.